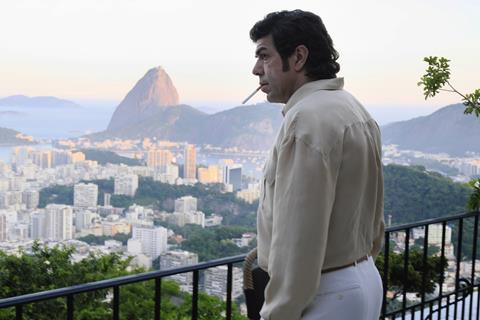 Modern Films has secured UK and Ireland rights to Marco Bellocchio's mafia drama The Traitor from The Match Factory, and is planning a hybrid theatrical-virtual release shortly after cinemas reopen.
The UK distributor is in talks with cinemas to screen the film from July 24, three weeks after exhibitors are allowed to reopen venues after months of shutdown due to the Covid-19 pandemic.
Virtual screenings will also be available from the same date, hosted online by individual cinemas, and will follow a virtual preview and Q&A on June 26 at the Shots in the Dark Film Festival, hosted by Nottingham's Broadway Cinema.
The film, about the first mafia boss informant in 1980s Sicily, received its world premiere in Competition at Cannes and was selected as Italy's entry for the best international feature at the Oscars (although it did not make the shortlist).
Last month, the film won six prizes at Italy's David di Donatello Awards, including best film, director, screenplay, editing, lead actor (for Pierfrancesco Favino) and supporting actor (Luigi Lo Cascio).
Crime, mystery and thriller festival Shots in the Dark will host the online preview of Bellocchio's latest alongside his 1965 debut Fists In The Pocket.
The festival was revived in 2018 after a hiatus of nearly two decades. It was originally created by Adrian Wootton, now CEO of the British Film Commission and Film London. Wootton will conduct the virtual Q&A with the director, Bellocchio's wife and editing partner Francesca, and leads Pierfrancesco Favino and Maria Fernanda Candido.