EXCLUSIVE: Egyptian revolution dramas loom large in first edition of awards.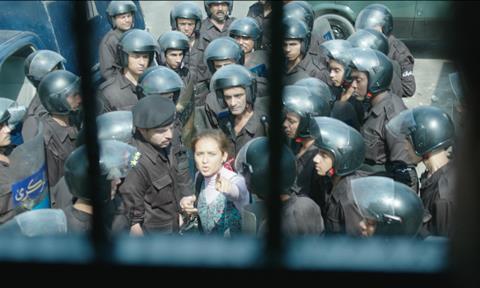 Egyptian director Mohamed Diab has won best director and best screenplay for his revolution drama Clash [pictured], which opened Un Certain Regard last year, in the first edition of the Arab Critics' Awards.
The film-maker, who is back in Cannes this year as a member of the Un Certain Regard jury, will receive the award at a special ceremony at Cannes Film Festival today (May 21).
The prize for best film went to Tamer El Said's In the Last Days Of The City, which captures Cairo in the lead-up to the revolution through a film-maker receiving footage from friends based in Beirut, Baghdad and Berlin.
Best actor went to Tunisia's Majd Mastoura for his performance in Tunisian revolution allegory Hedi and best actress went to Heba Ali for Withered Green.
Overseen by the Arab Cinema Center (ACC), the Arab Critics' Awards involves 24 jury members from 15 countries. It is the first time such a pan-Arab critics award of this stature has been attempted. The edition featured a jury of 26 film critics from 15 countries.
Egyptian film critic Ahmed Shawky, who is manager of the awards said: "What the awards have achieved from the interaction between the critics to the crystallisation of their views is represented in the nominated and winning films, is in itself a worthy goal."
The awards are among a number of initiatives spearheaded by ACC throughout the year to promote Arab cinema on the world stage.
"The Annual Critics Awards will continue to be held at the Cannes Film Festival with the participation of some of the best Arab and foreign critics who are avid followers of Arab cinema," said Maher Diab, ACC co-founder.