EXCLUSIVE: Mongrel International has closed key territories on Pan Nalin's recent Rome audience award winner Angry Indian Goddesses heading into Sunday's market premiere screening.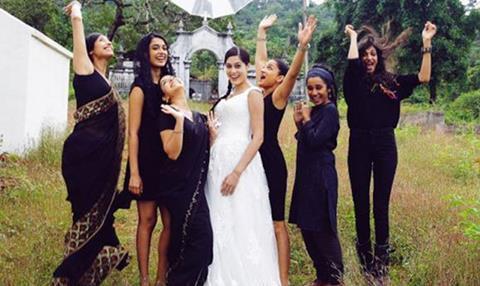 Rights have gone to California Filmes for Latin America, Outsider Films for Portugal and Alter Ego Pictures for Poland.
Producer Gaurav Dhingra of Jungle Book Entertainment, producer Sol Bondy of One Two Films and Mongrel International president Charlotte Mickie also announced that AA Distribution will handle wide release in India.
Mongrel has licensed Angry Indian Goddesses in more than 40 territories including France (ARP Selection), Benelux (ABC Cinemien), Spain (Karma), Germany/Austria (NFP marketing and distribution), Middle East (Italia Film) and Switzerland (Filmcoopi).
The film premiered in Toronto — where it was runner up for the audience award — and centres on a fashion photographer who summons her unsuspecting friends to Goa for a riotous bachelorette party before matters take a more serious turn.