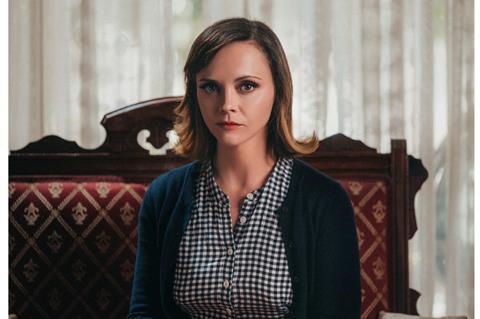 Christina Ricci-led supernatural thriller Monstrous and Christopher Lee Parson's debut A Cloud So High are among the 12 films in the line-up for UK horror festival Glasgow FrightFest, running from March 10-12.
Monstrous receives its international premiere, and tells the story of a mother and son who flee an abusive husband only to encounter a more terrifying monster. Christina Ricci stars in the supernatural thriller, directed by Chris Sivertson.
Christopher Lee Parson's directorial debut A Cloud So High has its world premiere at the event. It stars The Deer Hunter's John Savage as a disgraced ex-cop father who clashes with his troubled 22-year-old war veteran son.
The event is a spin-off of FrightFest, the genre event which takes place in London each August.
FrightFest 2022 line-up
The Execution (Rus), dir. Lado Kvataniya
The Cellar (Ire), dir. Brendan Muldowney
A Cloud So High (US), dir. Christopher Lee Parson
Homebound (UK), dir. Sebastian Godwin
You Are Not My Mother (Ire), dir. Kate Dolan
Wyrmwood: Apocalypse (Australia) dir. Kiah Roache-Turner
Mandrake (UK), dir. Lynne Davison
The Ledge (UK), dir. Howard J. Ford
Some Like It Rare (Fr), dir. Fabrice Eboué
Monstrous (US), dir. Chris Sivertson
Freaks Out (It), dir. Gabriele Mainetti
Let The Wrong One In (Ire), dir. Connor MacMahon