Twentieth Century Fox has announced the UK release date for The Monuments Men, a Second World War thriller directed by and starring George Clooney.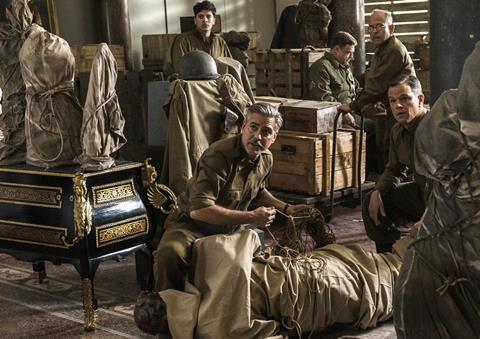 Twentieth Century Fox is to release The Monuments Men in the UK on Jan 9, 2014.
Based on the book of the same name by Robert M. Edsel, it tells the story of a Second World War platoon consisting of seven museum directors, curators and art historians, tasked with crossing enemy lines into Germany in order to rescue artistic masterpieces from Nazi thieves and return them to their rightful owners before the Nazis destroy the masterpieces.
Clooney is reunited with producer and writer Grant Heslov for the first time since Oscar winner Argo alongside a cast that includes Matt Damon, Bill Murray, John Goodman, Jean Dujardin, Bob Balaban, Hugh Bonneville, Cate Blanchett and Dimitri Leonidas.
The distinguished creative team behind the film reunites Clooney with previous collaborators including director of photography Phedon Papamichael (The Descendants), production designer Jim Bissell (Good Night and Good Luck), editor Stephen Mirrione (Traffic), costume designer Louise Frogley (The Ides of March, Syriana) and composer Alexandre Desplat (Argo).