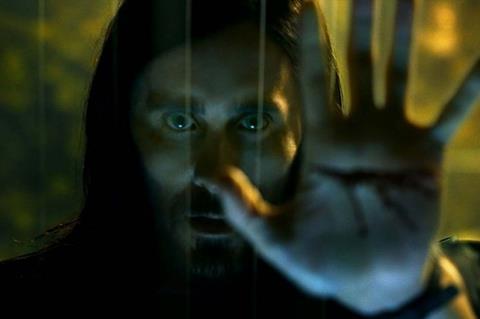 Hollywood's 2021 release calendar is beginning to swell after Sony Pictures pushed much of its remaining 2020 slate into next year as uncertainty reigns over when theatres will reopen in light of the coronavirus pandemic.
The move follows similar plays by other studios on several titles and is likely to presage further activity by Hollywood. In a few of the more notable earlier examples, Universal moved its upcoming Fast And Furious instalment F9 from May 22 to April 2, 2021, while Disney's Mulan and Black Widow, and Paramount's A Quiet Place II have been postponed indefinitely.
Tom Hanks wartime drama Greyhound, which FilmNation licensed to Sony Pictures Worldwide Acquisitions in Berlin several years ago, has been moved off the studio's release schedule from its original date of June 12.
Sony/Marvel's Spider-Man spin-off Morbius is pushed from July 31 to March 19, 2021, while Ghostbusters: Afterlife has been pulled from its July 10 slot to March 5, 2021.
The domino effect means video game adaptation Uncharted starring Tom Holland moves from March 5, 2021 to October 8, 2021, which in turn has pushed Untitled Sony Marvel from that date with no new date announced.
Peter Rabbit 2: The Runaway gets its second move in short order after Sony pulled it from August 7 and is now set to open on January 15, 2021, while Kevin Hart comedy Fatherhood vacates the latter slot and is brought forward to October 23 of this year.