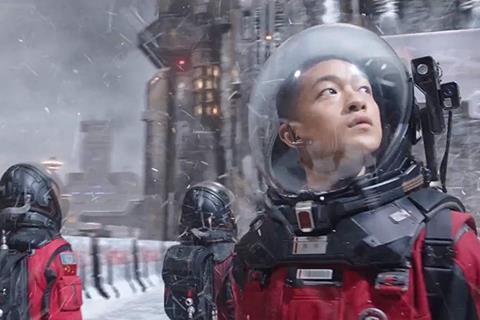 Exhibitors across China were surprised last week when they received a notice from the China Film Administration implying they should close their cinemas, just hours after the city of Shanghai announced it would reopen 205 sites.
The notice was not a direct command, but a report of "urgent orders" sent to the film bureau in Jiangsu province, stating that "all theatres are temporarily not to resume business, and those that have should stop immediately". On receiving this news, exhibitors across the country appear to have taken the hint and closed all the cinemas that had previously opened.
Cinema managers were quoted by local media saying the notice might be connected to a locally transmitted case of the Covid-19 coronavirus that was reported on Thursday in Zhejiang province, which neighbours Shanghai. Most of China's recent new infection cases have been imported, as residents stream home from heavily affected countries in the West, so cases of local transmission cause greater alarm.
Around 500 cinemas had reopened the previous weekend (March 20-22) and in the absence of new titles were showing previously released films. However, box office was minimal and none of the country's major nationwide chains had reopened. China's 70,000 cinemas have been shuttered since January 24 as a safety measure to tackle the spread of the virus.
With no new films approved for release, several parties including state-owned China Film Group had recently announced plans to re-release past local and imported hits – including The Wandering Earth, Green Book and Capernaum – with cinemas expected to keep most of the revenue, rather than compensating the rights holders. Plans were also afoot to offer cinema tickets to audiences for free or at greatly reduced prices.
However, audience reaction to these plans appears to have been mixed. While some netizens commented on Weibo that they were ready for life to return to normal, others said that watching a collection of old movies wasn't worth the risk.
Exhibitors also had mixed feelings about the plans.
"I have two major concerns," says Jimmy Wu, CEO of boutique exhibitor Lumiere Pavilions, which operates 43 cinemas with 356 screens across the country. "There are no new movies to attract audiences back to the cinemas and no insurance to cover cinema losses in case someone claims he or she got sick from the cinemas."
Indeed, the notice from the China Film Administration does not appear to signal a reversal in policy as much as it demonstrates the many different stakeholders involved in reopening the country's cinemas, and the hugely complicated task of restarting the industry in the wake of such a systemic shock.
While China's central government is keen to get the country and its economy back up and running, the responsibility for reopening cinemas appears to have been passed on to the provincial governments – some of which are equally keen to please Beijing and therefore put pressure on local exhibitors – but have no way to coordinate a national effort. The result has been a mixed bag of random cinema openings and piecemeal safety measures, none of which seems to have impressed audiences.
"I have had lots of calls from local governments asking when will we reopen our cinemas," says Wu. "I told them we have to follow orders from the Film Bureau. Some local governments guided us to provide not only free masks, but also free gloves to the audience, and I'm sorry but we don't have the budget to do that."
Local industry forums are suggesting it makes more sense for China to reopen all of its cinemas simultaneously, and not until the time that audiences feel more comfortable, and an attractive pipeline of product has passed censorship and is ready to be released. While nobody wants to commit to a timeline, that point could be at least another month away.
"The restoration of normal order requires the cooperation of more departments and more open and transparent information," said one highly-respected industry forum.
"Regarding the audience, most viewers still don't really know which movies they can see when the theatres resume work. And the overall situation of the [China film] market has not been ideal for the past two years, so it's difficult to expect private studios to offer content for free or reduced prices."
Despite being the epicentre of the virus when it first emerged in the city of Wuhan in Hubei province in January, China has reduced the number of new infections to around 50 a day, mostly imported cases, and lockdown measures have started to ease. Travel restrictions have been lifted in Hubei, and parks, museums and other tourist attractions have started to reopen across the country.
As of Monday, March 29, China had reported 82,152 coronavirus cases and had been overtaken in infection numbers by both Italy and the US.
China announced last week that it would ban entry to all foreigners, including non-nationals with valid visas and residence permits, from March 27 in an attempt to decrease the number of imported Covid-19 cases. Other measures include reducing the number of international flights and limiting capacity on board to 75%.
Meanwhile, Hong Kong has also closed all cinemas for two weeks as part of a package of tighter restrictions, also in response to a wave of imported infection cases. India and Singapore have also recently shuttered their cinemas.
And while there are still no nationwide shutdowns in Japan and South Korea, leading exhibitors in both territories have shuttered part of their chains. Korea's CJ-CGV has closed 35 theatres accounting for around one third of its sites across the country, while Toho Cinemas and Shochiku Multiplex Theatres have closed complexes in Tokyo and neighbouring Kanagawa prefecture.