EXCLUSIVE: Dejan Zecevic's sci-fi thriller is currently in production in Serbia.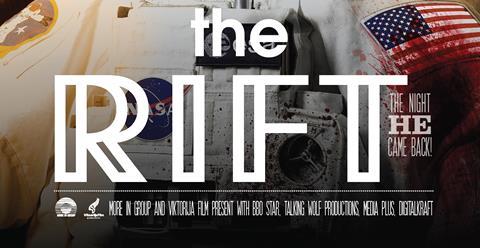 Korea's More In Group has launched sales on South Korea-Serbia-Slovenia co-production The Rift at Filmart.
Award-winning Serbian director Dejan Zecevic, whose latest feature was The Enemy, a horror film set in the aftermath of the Bosnian civil war, is currently in production with the sci-fi thriller.
The Rift stars American actor Ken Foree, who was in George A. Romero's Dawn of the Dead and Knightriders as well as the Robert Pattinson starrer Water for Elephants; Slovenian actress Katarina Cas, who was in The Wolf of Wall Street and Danny Collins; Swedish veteran Bo Svenson (The Great Waldo Pepper, Kill Bill, Vol. 2) and Serbian star Dragan Micanovic (Bad Company, Coriolanus).
In the film, a NASA space shuttle crash lands in Eastern Serbia and a team of US and Serbian agents are sent to investigate and secure the remains of the shuttle's lone passenger, but they find mysterious circumstances where the astronaut has disappeared - and hasn't seemed to have returned to earth alone.
"This story is about an apocalyptic idea, about the end of the world as we know it. Inner experiences of unknown fear and human will for survival will force out characters to find their real self in a mythological battle of good versus evil," says Zecevic, adding the visual style of the film will emphasise nightmarish darkness and the sound and music will build on tension, suspense and the macabre.
Serbia's Viktoria Film (The Fourth Man, Frozen Stiff) is co-producing with Korea's More In Group (The Tenor Lirico Spinto) and Slovenia's BBO Star.
The Rift is set to wrap shooting in Serbia on April 25.