Prabda Yoon's feature debut will play in Rotterdamn's Hivos Tiger Awards Competition.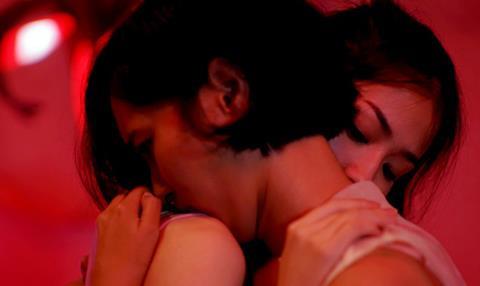 Thai sales outfit Mosquito Films Distribution has picked up worldwide rights to Thai writer-director Prabda Yoon's Motel Mist, the only Asian entry at the upcoming International Film Festival Rotterdam's (Jan 27 - Feb 7) revamped Hivos Tiger Awards Competition.
The new film marks the feature debut of Yoon, an award-winning author and screenwriter most notably for Pen-Ek Ratanaruang's Last Life In The Universe and Invisible Waves.
His new thriller is set entirely in a 'love motel' where five lives connect in unexpected ways and mysterious powers are at play. The characters include two school girls, a motel staff member, a man obsessed with sexual fetish and a former child actor who believes aliens are chasing him.
"In a country where justice and basic human rights are fragile and can be easily violated by 'higher powers' with absurd and often comical logic, it seems fair for some people there to wish for aliens to come and take them far away, because life, under such a condition, feels so painfully senseless," said Yoon.
The film is produced by Soros Sukhum's Song Sound Production and edited by Lee Chatametikool. Both of them are among the partners of Mosquito Films Distribution, along with Aditya Assarat, Anocha Suwichakornpong, Apichatpong Weerasethakul and Pimpaka Towira.
Mosquito's latest lineup also includes Towira's The Island Funeral which won Best Asian Future Film Award at Tokyo last year. It will have its European premiere at Rotterdam's Bright Future and will next compete for The Ingmar Bergman International Debut Award at Goteborg Film Festival (Jan 29 - Feb 8).
Last October the Bangkok-based company appointed film critic and producer Donsaron Kovitvanitcha as general manager.