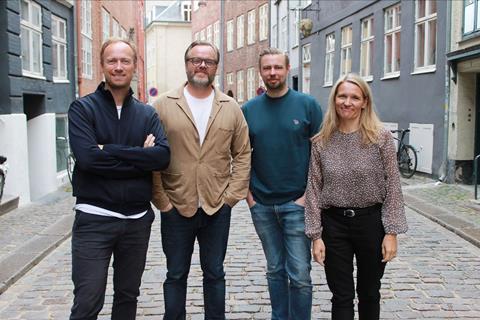 Danish production company Motor has signed an exclusive distribution deal with Scanbox Entertainment. The pact covers "several years".
The companies are already working together on two forthcoming films, feminist historical drama As in Heaven by Tea Lindeburg and offbeat romance The Venus Effect by Anna Emma Haudal.
Scanbox will release The Venus Effect later in 2021 and As In Heaven in early 2022. The latter screens in Toronto Discovery and San Sebastian's main Competition.
Also lined up as a collaboration is Stranger by Mads Hedegaard, a Stone-Age thriller that will shoot in 2022. Additional projects in the pipeline will be announced later.
Motor was founded in 2018 by Morthorst and screenwriter Christian Torpe (Silent Heart, The Mist). The company's credits include Deliver Us for DR and Bille August's The Pact.