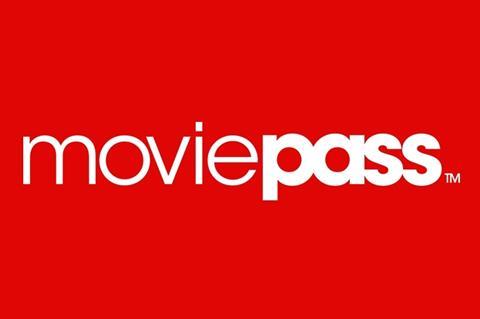 After a tumultuous 19-month ride and financial woes sparked by unexpected uptake on its low-cost unlimited subscription plan, MoviePass brass announced on Tuesday (19) it was introducing a new uncapped plan.
The plan is priced $9.95 for an unspecified limited time and is available effective immediately for a 12-month subscription when paid in advance.
Subscribers who want to pay monthly will be charged $14.95 per month for an unspecified limited time. The standard price of MoviePass Uncapped will be $19.95 per month upon the expiration of the limited time offers.
The plan entitles subscribers to watch 2D films in MoviePass's theatre network subject to "managing network demand and availability", and access to more than 30,000 screens throughout the US.
Members will be able to reserve tickets three hours before showtime and check in at the theatre between 30 minutes before showtime until ten minutes after showtime.
MoviePass' Select, All Access and Red Carpet plans, introduced in December, are no longer available for purchase but will remain effective and working for users who subscribed to them.
In August 2017 MoviePass slashed the monthly fee on its so-called unlimited plan from $30 to $9.95 and subscriber levels sky-rocketed from 400,000 to three million by June 2018, according to the company. Higher-than-expected adoption levels, combined with the full-price reimbursement the service paid exhibitors for each ticket used by a subscriber, led to financial woes.
MoviePass scrapped the unlimited plan, dropped the offering to four, then three, films a month, and introduced "surge pricing" on popular films, blocked new releases, experienced numerous problems with its app, and temporarily shut down last July when demand surged for Mission: Impossible – Fallout and the company was unable to meet its expenses.
In January, parent company Helios and Matheson Analytics said it was spinning off MoviePass. In February the parent company was delisted from the Nasdaq, and earlier this month said in a regulatory filing that it was restating third quarter 2018 financial results to reflect a $147m loss, some 7% higher than originally reported. Last week MoviePass announced a change of direction that it said would involve "technological innovation and high-quality content production" through the theatrical subscription service, and sister companies MoviePass Films, the content producer, and, the entertainment portal and advertising service Moviefone.
"We are – and have been – listening to our subscribers every day, and we understand that an uncapped subscription plan at the $9.95 price point is the most appealing option to our subscribers," said Ted Farnsworth, chairman and CEO of MoviePass' parent company Helios and Matheson Analytics Inc.
"While we've had to modify our service a number of times in order to continue delivering a movie-going experience to our subscribers, with this new offering we are doing everything we can to bring people a version of the service that originally won their hearts. We're thrilled to introduce this new uncapped plan at a price point that is unbeatable in the industry."
Mitch Lowe, CEO of MoviePass added, "We continue to implement what we've learned to combat violations of our terms of use, which we believe will enable us to offer more subscribers the joy of seeing more movies on the big screen.
"Today marks a notable stride in that direction, and we're excited to be able to offer this new uncapped plan after tireless research and development efforts."