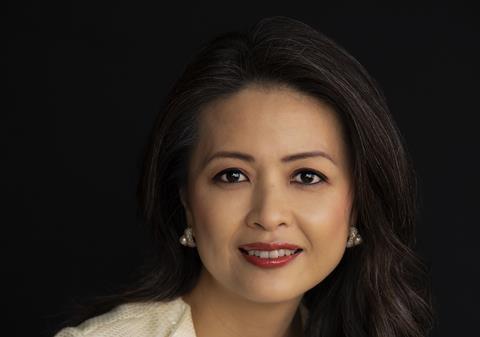 Belinda Lui has started her new position today as president and managing director, Asia Pacific region, for the Motion Picture Association (MPA), based in Hong Kong.
Lui was appointed to the role in December by MPA chairman and CEO, Charles Rivkin, and will report to Gail MacKinnon, senior executive vice president for Global Policy and Government Affairs.
She replaces Mike Ellis who worked with the MPA for more than 20 years and will continue to serve the association as an advisor during the transition.
"Belinda joins the MPA at a time of profound growth and opportunity for the film and television industry in the Asia Pacific region," said MacKinnon. "She is widely respected as a strategic leader with deep insight into the Asia Pacific market."
"The Asia Pacific region is tremendously important for the growth and preservation of the film and television industry," said Ellis. "It has been the honor of a lifetime to lead the association in the region, and I am incredibly proud of what we have accomplished."
He continued: "Our members and the industry at large could not ask for a better leader than Belinda Lui during this exciting, dynamic time, and I look forward to working with her over the coming months to ensure a smooth transition."
Prior to her role at the MPA, Lui worked with AT&T WarnerMedia as head of International Relations and Public Policy, Asia Pacific, handling government affairs across all divisions, including Warner Bros, HBO and Turner Broadcasting. Her oversight also included cybersecurity and data privacy.
Lui has also served as in-house legal counsel at Microsoft Hong Kong and worked as a solicitor with international law firm Baker & McKenzie in Sydney and Hong Kong.
MPA is the global lobbying body for the US studios and currently has six members including Walt Disney Studios Motion Pictures, Netflix, Paramount Pictures Corp, Sony Pictures Entertainment, Universal City Studios and Warner Bros Entertainment.