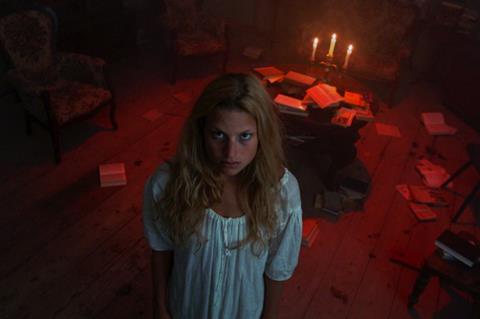 MPI Media Group has added Kevin Kopacka's German-language arthouse horror and Fright Fest 2021 premiere Dawn Breaks Behind The Eyes to its international sales slate for the virtual EFM.
The gothic homage to European mind-bending genre from the 1960s and 1970s stars Luisa Taraz and Frederik von Lüttichau as a married couple whose relationship and sanity are tested when they spend the night at a dilapidated castle where time and space become fluid.
Anna Platen, Robert Nickisch and Jeff Wilbusch round out the main cast. Kopacka co-wrote the screenplay with Lili Villanyi, who served as producer.
The company's VP of television, digital and international sales Nicola Goelzhaeuser, MPI's is introducing the film to worldwide buyers at the market this week.
"Dawn Breaks Behind The Eyes truly is a one-of-a-kind film that changes how we look at horror and genre filmmaking," said Goelzhaeuser. "We are excited to make it available to audiences everywhere."
MPI's market slate includes Gia Elliot's horror-thriller Take Back The Night; Conor McMahon's horror-comedy Let The Wrong One In; and Jacob Gentry's thriller Broadcast Signal Intrusion.