Elijah Wood produced Sundance Midnight selection.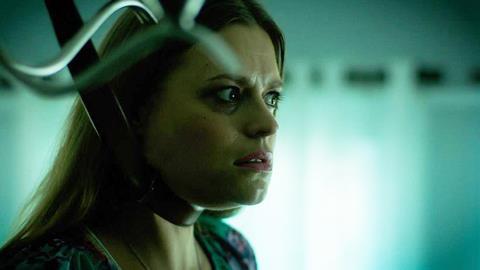 MPI Media Group has acquired US distribution rights and international sales excluding Latin America and the Middle East to MarVista Entertainment and Company X's Sundance selection Bitch.
Marianna Palka directed and stars alongside Jason Ritter in the story of a downtrodden wife and mother who adopts the psyche of a vicious dog. Elijah Wood served as producer.
MPI Media Group will distribute in the US through its Dark Sky Films label.
MarVista Entertainment retains rights to Latin America and the Middle East.
"Dark Sky Films continues its commitment to supporting the work of female directors, and Marianna Palka's new film is a brave, uncompromising statement from one of the movement's newest leading voices," MPI Media Group's vice-president of digital and international sales Nicola Goelzhaeuser said.

"Bitch is a totally unique take on a domestic breakdown – intimate, disturbing, tender and incredibly funny," Wood said. "If A Woman Under The Influence and Mr. Mom had a baby, it would be Bitch."

Goelzhaeuser and head of acquisitions and development Giles Edwards brokered the deal with Peter Van Steemburg of ICM Partners along with Christopher Tricarico of Tricarico Chavez LLP on behalf of MarVista Entertainment.