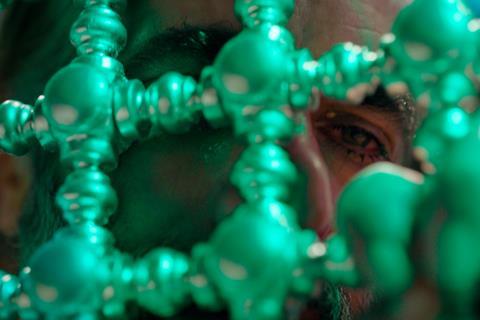 Mubi has made Ali Abbasi's Competition title Holy Spider its latest Cannes acquisition, buying the film for UK-Ireland, Latin America (excluding Mexico) and Malaysia.
The film will have a theatrical release in each territory, before landing on the Mubi streaming platform.
Holy Spider was acquired for the US by Utopia earlier this week.
Based on a true story, the film follows an Iranian reporter who descends into the dark underbelly of the holy city of Mashhad, to investigate the serial killings of sex workers by a 'Spider Killer' who believes he is cleansing the streets of sinners.
It is Iranian director Abbasi's third feature; his second, Border, won the Un Certain Regard prize in 2018, going on to an Oscar nomination.
During the Holy Spider red carpet premiere on Sunday, May 22, protestors unveiled a banner with the names of French femicide victims, and let off black smoke bombs. They were linked to anotherr Wild Bunch title, Femiinist Riposte, a documentary in Special Screenings.
Wild Bunch International is handling sales on the film, which becomes the latest Mubi pickup after Cannes Competition titles Decision To Leave and Close, Directors' Fortnight title The Five Devils and Charlotte Wells' Critics' Week entry Aftersun; plus Thomas Hardiman's recently-wrapped Medusa Deluxe.