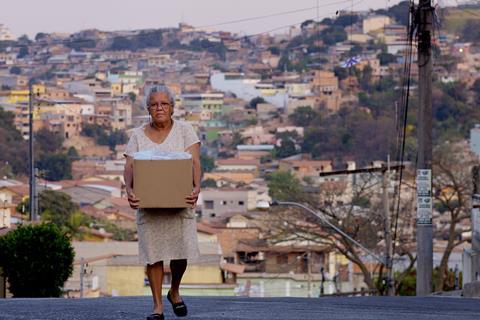 International Film Festival Rotterdam (IFFR) has launched a collaboration with MUBI that will see four IFFR titles play on the streaming platform.
One of the titles – Gabriel Martins and Maurílio Martins' Heart of The World (No Coração Do Mundo) – is from the 2019 edition of the festival, where it had its international premiere in the Tiger competition.
It follows the inhabitants of a poor neighbourhood in the Brazilian city of Contagem as they attempt to make life easier − something the women tackle with strikingly more energy than the men.
The other three – Obayashi Nobuhiko's Hanagatami, Fabrizio Ferraro's Les Unwanted De Europa, and Leandro Listorti's La Película Infinita – are selections from IFFR 2018. All four will be available for 30 days as per the company's streaming model.
No Coração Do Mundo is exclusive to MUBI subscribers in the Netherlands, Belgium and Luxembourg. After its 30-day period, it will be available on IFFR's own streaming platform IFFR Unleashed for viewers in Benelux.
The other three titles will be available to worldwide users.
IFFR closes on Sunday (February 3) with The Hummingbird Project.