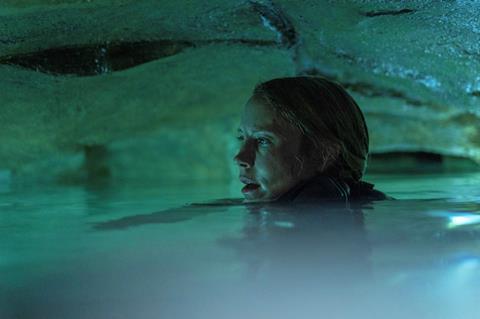 Music Box Films has acquired US rights to survival drama Breaking Surface from TrustNordisk.
The company plans a late 2020 release under its genre film label, Doppelgänger Releasing.
TrustNordisk has also newly sold the film to Canada (Mongrel); China (Ascent Films); Japan (Gaga Communications) and Turkey (Filmarti).
Joachim Hedén directs Moa Gammel and Madeleine Martin in the story of Swedish/Norwegian half-sisters who go on a winter diving trip in Northern Norway, where they get trapped underwater after a rockslide. The film shot on location in Sweden and Norway, and at the world's deepest water tank at Lites Studio in Belgium.
The drama has been a hot seller, also previously closing deals for France (Ab Droits); Spain (Youplanet); Germany and German-speaking Europe (Koch); Mexico, Latin America and the Caribbean (California Filmes); Russia, Ukraine, and Baltics (Russian World Vision); Italy (Minerva); the Czech Republic and Slovakia (Foxx New Media); Korea (Film Company Challan), and the Balkans (Discovery).
Julia Gebauer and Jonas Sörensson produce for Sweden's Way Creative Films with co-producers Film i Väst, SVT, Film i Skåne, Umedia, Filmfond Nord, and Screen Flanders.
Andreotti said, "We were drawn to the film not only for its thrilling, on-the-edge-of your seat suspense, but also for its exploration of a nuanced, relatable relationship between two sisters."