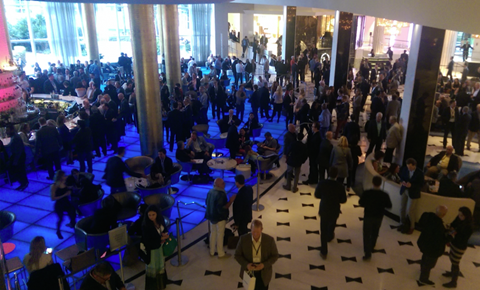 Television market organiser NATPE has formed a partnership to provide services to attendees of LA Screenings Independents, the loosely organised offshoot of the Hollywood studios' long-running May screenings for international broadcasters.
NATPE says the agreement will "leverage its reach and add value" to LA Screenings Independents, which this year will run from May 15-18 at the Intercontinental Hotel Los Angeles, Century City.
Best known for its long-established January programming market and conference now held in Miami and its recently established June event in Budapest, NATPE will provide LA Screenings Independents attendees with services including access to an event database, business-driven conference sessions, and NATPE Connect, an interactive platform with concierge services to facilitate meetings on site.
Registration for the event will cost $50, a fraction of the fees for most attendees at NATPE's flagship markets.
LA Screenings Independents president Isabella Marquez said: "We couldn't be happier to have NATPE as our partner to take our event to the next level. This year's LA Screenings Independents will no-doubt become a premier event for the global independent production community."
NATPE president and CEO JP Bommel added: "This partnership exemplifies our mission to provide buyers from around the world a first look at new programming opportunities from all over the world including Canada, Latin American and Asia. We are thrilled to join forces with Isabella Marquez who has spearheaded this must-attend marketplace."
LA Screenings Independents evolved as a centralised opportunity for independent programming sellers to get access to the 1,000-plus international buyers who descend on Los Angeles each May for screenings and parties hosted on their lots by the Hollywood studios.
The studios use the event primarily to show non-US broadcasters, many of whom have output deals with the majors, newly-ordered series set to debut in the autumn schedules of the US networks.