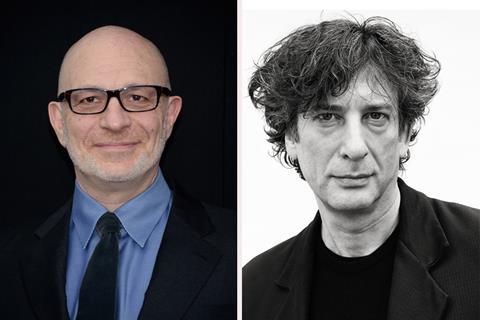 FremantleMedia North America (FMNA) has bought the rights to Mervyn Peake's fantasy novel series Gormenghast and attached author Neil Gaiman and film writer-producer Akiva Goldsman as non-writing executive producers of a new TV adaptation.
FMNA said it secured rights to all five books in the series, which comprises Titus Groan, Gormenghast, Titus Alone and novella Boy In Darkness, all published between 1946 and 1956, and Titus Awakes, completed after Peake's death and published in 2009.
The books trace the life of Titus Groan, reluctant heir to Gormenghast Castle and its kingdom, and his struggle with the sinister Steerpike, a kitchen boy who has risen to take control of the House of Groan.
The books were previously adapted as a BAFTA-winning 2000 mini-series by the BBC and US public TV station WGBH.
Gaiman – whose American Gods novel was recently made into an FMNA series – and Goldsman (best known as writer of A Beautiful Mind) will be joined on the project by fellow executive producers Barry Spikings (producer of The Deer Hunter) and David A Stern (an executive producer of the new TV adaptation of Howards End).
Gaiman commented: "There is nothing in literature like Mervyn Peake's remarkable Gormenghast novels. They were crafted by a master, who was also an artist, and they take us to an ancient castle as big as a city, with heroes and villains and people larger than life that are impossible to forget. There is a reason why there were two trilogies that lovers of the fantasy genre embraced in the sixties: Lord of the Rings and the Gormenghast books. It's an honour to have been given the opportunity to help shepherd Peake's brilliant and singular vision to the screen."
Goldsman added: "Luminaries like Mervyn Peake and my old friend Neil Gaiman are more than good company to keep. I am grateful to Barry Spikings for the will, and FremantleMedia for the capacity, to help us bring the sprawling glory of Gormenghast to a modern audience."
Dante Di Loreto, president of scripted entertainment at FMNA, said: "Nothing combines a dark atmosphere with humour and intrigue the way that Gormenghast does. It's one of the most eccentric and vividly imagined universes ever created. We're excited to continue our relationship with Neil and the producing team assembled for this project is ideal to explore the series' perfect mix of humour, pathos and tragedy."