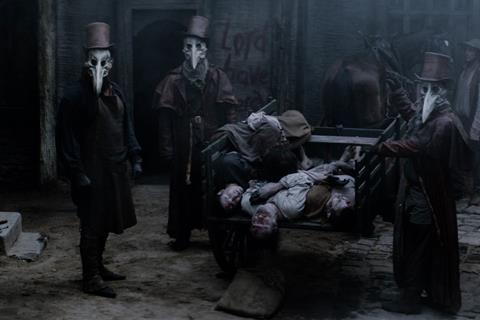 Neil Marshall's thriller The Reckoning will open the online Fantasia International Film Festival, top brass said as they announced the first wave of selections on Tuesday (June 9).
The film takes place in 1665 against the backdrop of the Great Plague and the subsequent witch hunts in England. Charlotte Kirk, Sean Pertwee, Joe Anderson, Steven Waddington and Emma Campbell-Jones star. Marshall's The Descent opened the festival in 2005.
Fantasia will run from August 20-September 2 and host world premieres and screen films from the cancelled SXSW and postponed Tribeca line-ups that have not yet played for the public. The full selection will be announced in early August.
World premieres include Chino Moya's Undergods, Thomas Robert Lee's The Curse Of Audrey Earnshaw, Sidharth Srinivasan's Kriya, Mauro Iván Ojeda's The Undertaker's Home, and Lloyd Kaufman's #Shakespearesshitstorm in honour of 45 years of Troma.
The selection includes Nobuhiko Obayashi's Labyrinth Of Cinema, Brea Grant's 12 Hour Shift, Makoto Tezuka's Tezuka's Barbara, and Anthony Scott Burns' Come True.
The first Camera Lucida section for auteur-driven works at the intersection of genre and arthouse announced its first three titles: Labyrinth Of Cinema, Lapsis, and Time Of Moulting.
Films are viewed on Festival Scope and Shift72's virtual screening platform and will only be accessible to those based in Canada.
For the full first wave, click here.