The film stars Lola Kirke, Zoë Kravitz and John Cho.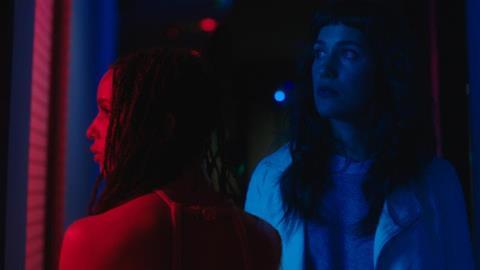 Tom Quinn and Tim League's new distributor Neon has swooped on US rights to Aaron Katz's crime mystery Gemini in a deal with ICM Partners.
Sony Pictures Worldwide Acquisitions financed and retains international rights.

Lola Kirke and Zoë Kravitz star as a personal assistant and her Hollywood starlet boss whose relationship is tested by a shocking crime. John Cho also stars.
Mynette Louie produced Gemini with Sara Murphy and the recent best picture Oscar-winning producer of Moonlight, Adele Romanski.
The film is presented by filmscience and is a Syncopated Films and PASTEL Production in association with Rough House Pictures.
Oscilloscope Laboratories has acquired North American rights from Syndicado to Dmitrii Kalashnikov's Russian documentary The Road Movie and will release theatrically later this year.
Abramorama will handle North American theatrical distribution of John Scheinfeld's documentary Chasing Trane: The John Coltrane Documentary starting in New York in April, with Los Angeles, San Francisco, Chicago and additional cities to follow.
Freestyle Digital Media has acquired North American rights from producer Nic Costa to the action adventure comedy Neil Stryker And The Tyrant Of Time and will launch on April 11