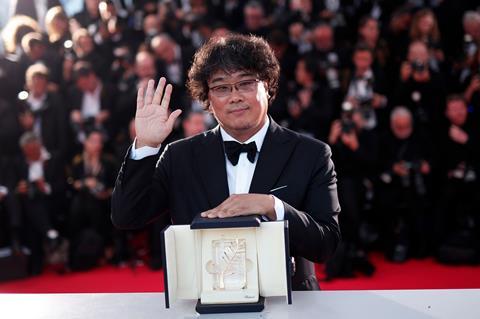 Neon and Fathom Events have unveiled a distribution partnership that kicks off in October with the release of Bong Joon Ho's Memories Of Murder.
The 2003 film from the Parasite Oscar winner recounts the true story of the hunt for a serial rapist and murderer who terrorised a small province in 1980s South Korea.
Bong regular Song Kang Ho stars as the film charts the paths of three increasingly desperate detectives.
The South Korea auteur said of Memories Of Murder, "[This] case is an intertwined web of tragedy and black comedy – the eerie comedy that blooms within the air during the most absurd of times.
"The film is an uncanny, yet natural, mixture of horror and comedy because we were truly living in such times… I once threw my entire body and soul to create this film, and now my eyes are on how this film will plow through the long tunnel of time as it greets a new chapter in the fall of 2020 in the US."
A digitally remastered version of the film will get a limited theatrical engagement on October 19 and 20.
The special presentation will include exclusive content as well a post-screening conversation with Bong and Edgar Wright.
Bong and Neon CEO Tom Quinn have a long history of working together. Besides Parasite, releases include Snowpiercer, The Host, Mother, and Barking Dogs Never Bite.