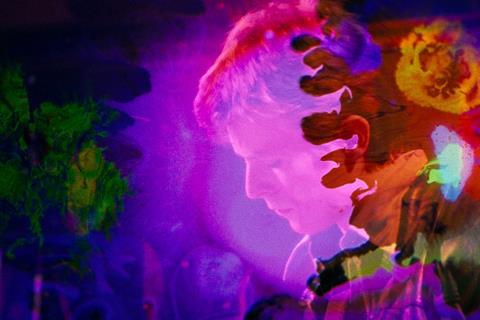 Neon, Universal Pictures Content Group and Imax will release Brett Morgen's David Bowie documentary Moonage Daydream, which is nearing completion after five years of production.
Neon will distribute the full-length feature in the US, Universal Pictures Content Group will release the film internationally, and HBO Documentary Films has taken North American rights for streaming and cable in spring 2023. Imax will distribute the film in select market.
BMG and Live Nation Productions co-financed Moonage Daydream, which takes its name from the track on Bowie's fifth album The Rise And Fall Of Ziggy Stardust And The Spiders From Mars, and is the first documentary about Bowie to be authorised by his estate, which granted Morgen unfiltered access to the archives in 2017.
Described as an "experiential cinematic odyssey" that explores the late visionary musician and songwriter's creative, musical and spiritual journey including his forays into film, dance, painting, sculpture and theatre, the film is told through previously unseen footage, performances and music and is guided by Bowie's narration.Bowie died in January 2016.
Morgen, whose credits include The Kid Stays In The Picture, Cobain: Montage Of Heck, Jane, wrote, directed, edited and produced the feature, which will include 48 musical tracks mixed from their original stem. Executive producers are Hartwig Masuch, Kathy Rivkin-Daum, and Justus Haerder for BMG; Michael Rapino, Heather Parry, and Ryan Kroft for Live Nation Productions; Bill Zysblat, Tom Cyrana, Aisha Cohen, and Eileen D'Arcy from RZO; Billy Gerber, and Debra Eisenstadt.
The team includes Bowie's long-time collaborator and friend Tony Visconti, Oscar-wining sound mixer Paul Massey (Bohemian Rhapsody) and David Giammarco (Ford v. Ferrari), sound design team of John Warhurst and Nina Hartstone (Bohemian Rhapsody), and VFX producer Stefan Nadelman (Kurt Cobain: Montage Of Heck).
Neon's Jeff Deutchman negotiated the North America deal with Kevin Koloff, as well as Karen Gottlieb of Grubman Shire Meiselas & Sacks, P.C. Submarine and WME handled sales.