Matthew McConaughey to star in comedy.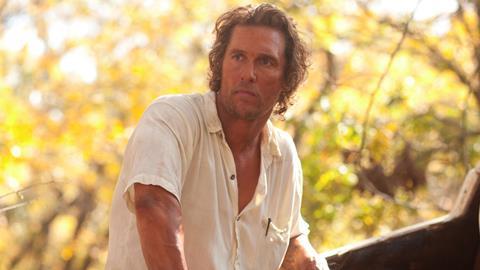 Neon and Vice have pre-bought US rights to Harmony Korine's The Beach Bum to star Matthew McConaughey.
Production is scheduled to begin in autumn on Korine's follow-up to Spring Breakers in time for a 2018 theatrical release.
Rocket Science handles international sales and introduced the project at the EFM in Berlin.
The Beach Bum is an irreverent comedy about the misadventures of Moondog, a rebellious and lovable rogue who lives large.
Korine will direct from his screenplay. LeGrisbi Productions' John Lesher, Anonymous Content's Steve Golin, Iconoclast's Charles-Marie Anthonioz, Mourad Belkeddar and Nicolas Lhermitte will produce.
Neon's Tom Quinn and Tim League serve as executive producers with Shane Smith, Eddy Moretti, and Danny Gabai for Vice.
"We've been huge fans of the singularly talented Harmony Korine for a very long time now," Neon said. "Together with our good friends at Vice we're tickled to death to launch The Beach Bum, which promises to be a wild, crazy and intoxicating piece of cinema.
Vice chief creative officer Eddy Moretti said: "Harmony is like family to me, and to all of us at Vice for over a decade. And finally we can work together creatively on his most ambitious, hilarious, and oddly existential film. And this is just the beginning of making more movie magic with Harmony. We have lots of wonderfully weird things up our sleeves.
"I'd also like to say that in Tom Quinn and Tim League of Neon, Vice has found a true partnership based on friendship, trust, and common artistic sensibilities. More to come from Vice and Neon as well!"
CAA represented the filmmakers in the deal.