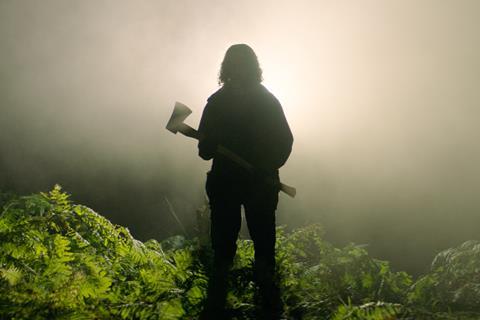 Neon has revealed Ben Wheatley has wrapped production on horror feature In The Earth, which Protagonist will introduce to buyers at AFM online next week.
The film, written and directed by the UK filmmaker, stars Joel Fry (Yesterday), Ellora Torchia (Midsommar), Hayley Squires (I, Daniel Blake) and Reece Shearsmith (A Field In England).
The story takes places as the world searches for a cure to a disastrous virus, a scientist and park scout venture deep in the forest for a routine equipment run. Through the night, their journey becomes a terrifying voyage through the heart of darkness, the forest coming to life around them.
It marks one of the first productions to be fully completed during the Covid-19 pandemic.
Producer is Andy Starke for Rook Films alongside Tom Quinn and Jeff Deutchman who are executive producing for Neon.
The film is part of a growing production and development slate at Neon on the heels of their Oscar win for Bong Joon-ho's Parasite, which it boarded at script stage, and Alex Gibney's Totally Under Control, which was recently released ahead of the US Presidential election.
Protagonist is launching international sales on the horror film at AFM, where they will be sharing footage with buyers. Neon has scheduled a 2021 theatrical launch in the US.
In The Earth marks a return to genre filmmaking for Wheatley, who made his name with titles including Kill List, Sightseers, High-Rise and Free Fire.
He most recently directed an adaptation of Rebecca for Netflix and will next direct The Meg 2 for Warner Bros.