The Chilean submission for best foreign language Oscar took home four awards at the third Fenix Ibero-American Film Awards in Mexico City on Wednesday.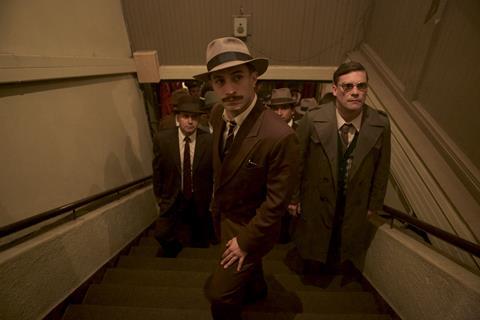 Neruda, directed by Pablo Larraín and starring Gael Garcia Bernal and Luis Gnecco, also claimed prizes for editing, costume and art design.
The cat-and-mouse drama takes place in Chile shortly after the Second World War as a police inspector pursues the renowned national poet and communist Pablo Neruda. It opens in the US via The Orchard on December 16. 2016 continues to be a banner year for Larraín, who has also earned strong reviews for his English-language debut, Jackie.
Sonia Braga was named best actress for Brazilian drama Aquarius and Kleber Mendonca Filho won the director prize.
Guillermo Francella of Pablo Trapero's Argentinian thriller The Clan was honoured in the actor category and the film also won for sound.
Brazil's Neon Bull claimed screenplay and cinematography – fiction prizes, while Tempestad, set in Mexico, took home three awards for documentary, cinematography – documentary, and score.
Best picture
Neruda
Best director
Kleber Mendonca Filho (Aquarius)
Best actor
Guillermo Francella (The Clan)
Best actress
Sonia Braga (Aquarius)
Best Screenplay
Neon Bull
Best cinematography – fiction
Neon Bull
Best editing
Neruda
Best sound
The Clan
Best original score
Tempestad
Best costume
Neruda
Best art design
Neruda
Best documentary
Tempestad
Best cinematography – documentary
Tempestad