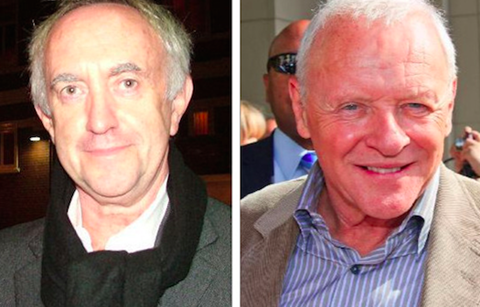 Netflix has confirmed the Argentine cast on its original Pope Francis feature The Pope alongside Jonathan Pryce as Pope Francis and Anthony Hopkins as his predecessor Pope Benedict.
Fernando Meirelles is scheduled to begin shooting in Argentina next month.
Joining Pryce, who plays Jorge Mario Bergoglio – the man who would become Pope Francis – and Hopkins are Juan Minujín as the young Bergoglio, as well as Cristina Banegas and María Ucedo.
Other Argentine talent set to join the cast include Joselo Bella, Lisandro Fiks, Guido Losantos and Sofía Cessak.
K&S Films and Matías Mosteirín are on board as the local production services company.
Anthony McCarten (The Theory Of Everything, Darkest Hour) adapted his own play about the relationship and opposing visions between two of the most powerful leaders in the Catholic Church. The script was adapted from McCarten's own stage play.
Producing are Dan Lin, Jonathan Eirich and Tracey Seaward, with Mark Bauch serving as executive producer.