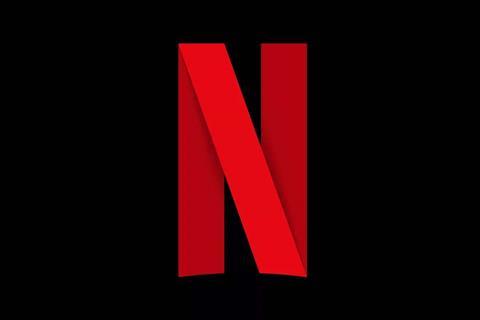 Netflix has ended years of legal wrangling with the German Federal Film Board (FFA) by finally agreeing to make financial contributions to the national film fund from this September.
While Amazon, which has German headquarters based in Munich, had already been paying into the FFA, Netflix had contested the application of the levy obligation specified in the German Film Law (FFG) of 2014. It argued it is not technically a German company as its European headquarters is in the Netherlands.
However, last year, the European Court of Justice dismissed Netflix's suit as inadmissible after the streaming service took the case to the court in Luxembourg.
But Netflix had not shown any readiness to heed the court's decision and agree to start making financial contributions to the Berlin-based FFA until today's announcement that the impasse had been resolved.
Streaming services are required to pay a levy to the FFA if their net revenues from streaming films in Germany come to more than €500,000 annually. The levy amounts to 1.8% of annual revenues up to €20m and 2.5% for revenues over €20m.
For example, if a streaming service generated €10m in revenues from its German subscribers in a year, it would be required to pay €180,000 to the FFA. It is not known how Netflix and the FFA calculate what percentage of of the SVOD's net revenues come from films rather than TV shows.
Speaking at the Young Union of Germany's film political reception in Berlin today (February 15), Monika Grütters, state minister for culture and media, welcomed the agreement between Netflix and the FFA. "There is no tax oasis and no levy oasis," she said of Germany.
She said Netflix boss Reed Hastings had come to Berlin last week with a delegation to meet her "at his request" and future discussion points that "we can and must speak with them about" would include the question of the theatrical release of Netflix films and the rights situation of films produced by Netflix.
Elisa Y Marcela controversy
Netflix has been a popular topic of conversation at the Berlinale following artistic director Dieter Kosslick's decision to screen Isabel Coixet's Netflix-backed Elisa y Marcela in Competition with no guarantee of a theatrical release in Germany.
Constantin Film CEO Martin Moszkowicz called for "much more objectivity" as far as Netflix was concerned. "If an American concern decides to invest $20bn in the industry worldwide, then one should see that as an opportunity and a great thing rather than as a problem," Moszkowicz suggested.
" Of course, they want to have all the rights and be able to determine everything, but it's up to us to resist this and negotiate reasonable conditions and for the politicians to ensure that [the streaming services] are integrated on a regulatory level, i.e. that they pay taxes here and contribute to the film funding."
In reference to Coixet's Elisa Y Marcela, Moszkowicz said: "Let's not get carried away. Most of the films showing here at the Berlinale never have a theatrical release."
Kosslick had responded to criticism from German and international exhibitors about having a "Netflix film" in the Competition by saying the festival had been assured that Coixet's film would be shown in cinemas in Spain before coming onto the streaming service although no precise information has been available about how long and in how many cinemas.
Indeed, the Berlinale's own regulations are rather vague about the eligibility of films for its Competition, only specifying it will consider 'feature films of at least 70 minutes running time which are intended for theatrical release'.
The Cannes Film Festival, on the other hand, says 'every feature film invited to be in competition must be released theatrically in France in accordance with French legislation pertaining to media chronology rules'.
Speaking to local radio station RBB before Coixet's premiere, Filmfest Hamburg chief Albert Wiederspiel, who showed ROMA last year after its Venice premiere, argued: "One can't introduce such regulations for a country like Germany. No competition would then ever come about at the Berlinale. As we all know, Berlinale competition films often don't get released in German cinemas or elsewhere. There have also been winners which haven't been shown in the cinemas at all."
Wiederspiel said he would continue to show Netflix films in Hamburg. "My brief as a festival director is to show the best films and if the good films are from Netflix, well then they are from Netflix."