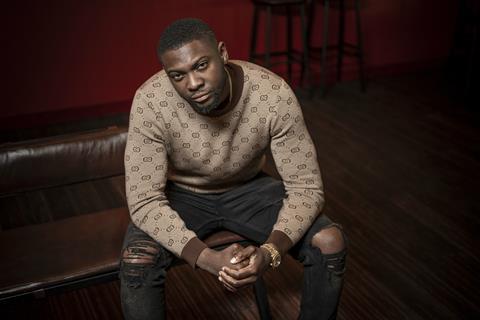 Netflix has commissioned five series for its UK slate to start shooting in 2022, including new projects from Rapman, Abi Morgan and Left Bank Pictures.
All five series will shoot in the UK; they have been commissioned by Anne Mensah, vp, UK series, and her team.
The new shows include Supacell, a six-part sci-fi written by 2019 Screen Star of Tomorrow Rapman. The series will follow a random group of ordinary people from South London who unexpectedly develop superpowers, with the only connection between them being they are all Black.
Netflix will produce the series, with Rapman as an executive producer with Mouktar Mohammad from UK firm New Wave, whose Henrietta Lee is an associate producer.
Netflix has also commissioned One Day, an adaptation of David Nicholls' novel of the same name, which was previously adapted into a 2011 feature starring Anne Hathaway and Jim Sturgess.
The series will follow two students, checking in with them on the same day every year as they fall in and out of love. Wild Rose screenwriter Nicole Taylor will write the series, working with Anna Jordan, Vinay Patel and Bijan Sheibani. It will be produced by Drama Republic Production with Universal International Studios and Focus Features.
Left Bank Pictures continues its relationship with Netflix, having worked together for six seasons of The Crown. The new project is called The Fuck It Bucket, and centres on a 17-year-old London girl who rejoins sixth form after a hospital stay for anorexia nervosa. The eight-episode series is written by Ripley Parker, with executive producers Andy Harries, Sian McWilliams and Rob Bullock for Left Bank, alongside Parker.
Shame and The Iron Lady writer Abi Morgan is working with the streamer for the first time on Eric, a thriller about a man in 1980s New York who finds solace when his son goes missing by striking up a friendship with the monster that lives under his bed. Morgan created and has written the show, which is produced by Sister, with executive producers Jane Featherstone and Lucy Dyke, in association with Little Chick, for which Morgan is executive producer.
Sister is also producing the fifth project – Charlie Covell's eight-part Greek mythology-inspired Kaos, which was first announced in 2018. Featherstone and Chris Fry will executive produce for Sister, with Katie Carpenter as series producer and Harry Munday as producer. Georgi Banks Davies is lead director, with both Davies and Covell as executive producers alongside Nina Lederman.
The End Of The F***ng World writer Covell was also named a Screen Star of Tomorrow in 2015.