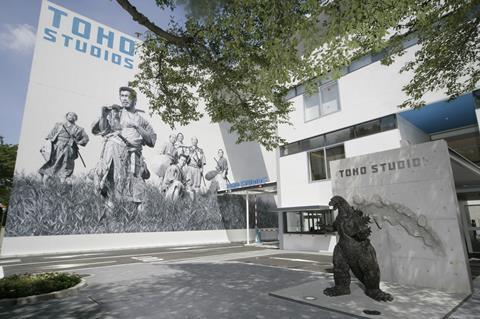 Netflix has leased two sound stages from leading Japanese studio Toho, located in Setagaya Ward in the Tokyo suburbs, for a multi-year period.
From April 2021, Netflix will have access to both Stage 7 and Stage 10 at the Toho Studio complex, as well as several in-studio facilities. Two upcoming Japanese-language projects, Yu Yu Hakusho and Sanctuary, will be the first Netflix productions to film at the facility this year.
"Since opening doors in 1932, we've welcomed a wide variety of filmmakers, streaming projects, and commercial creators from around the world. We're thrilled that Netflix is joining our roster of amazing talent at Toho Studio," said Toho Studio president and CEO Mitsuru Shimada.
In a statement, Netflix said it plans to release more than 25 original live-action and anime titles produced in Japan this year. The slate include films such as Ride Or Die, We Couldn't Become Adults and Asakusa Kid, along with series including the second season of The Naked Director and unscripted format Creator's File: Gold.
"Not many can call themselves home to Akira Kurosawa's Seven Samurai, and the Godzilla film series that quite literally took over the world. As the birthplace of both, and many more motion pictures that built the foundations of Japanese filmmaking, Toho Studio opens its doors to tens of hundreds of artists every year, as one of the largest production studios in Japan," said Netflix Japan live-action production manager Teiji Ozawa.
"As someone who built their career working on Japanese films and series, Toho Studio has always been somewhere I dreamt of bringing projects to."
Earlier this year, Netflix announced that it has signed leases for a total of nine stages across two new production facilities in South Korea, situated in Gyeonggi Province in Paju-si and Yeoncheon-gun, outside Seoul.