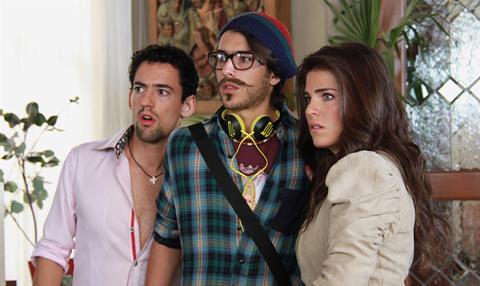 Netflix is planning an English-language remake of Gaz Alazraki's Mexican comedy juggernaut We Are The Nobles (Nosotros Los Nobles).
Chris Columbus is producing with Michael Barnathan and Mark Radcliffe for 26th Street Pictures as part of their overall deal with Netflix, and Alazraki.
Guido Rud, whose Buenos Aires-based sales agency FilmSharks has licensed remake rights to the film in multiple territories via its subsidiary The Remake Co., serves as executive producer.
The comedy centres on a self-made man who fakes bankruptcy and cuts off his spoiled children in order to spur them into finding work.
The original was released in 2013 and ranks as the second highest-grossing Mexican film of all time behind Instructions Not Included, and grossed more than $26m and eight million ticket sales via Warner Bros. It was released internationally as The Noble Family.
Based on the play El Gran Calavera by Adolfo Torrado, film starred Gonzalo Vega, Luis Gerardo Mendez, Karla Souza, and Juan Pablo Gil.
We Are The Nobles inspired several remakes – notably in Italy (Belli di Papa), France (Spoiled Brats), and Colombia (Malcriados) – and was the inspiration behind Netflix's first Mexican original series, Club de Cuervos.