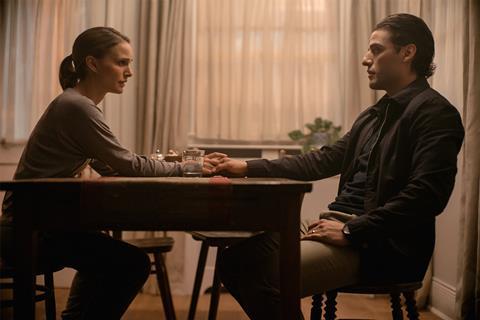 As the streaming giant's output of original content grows, Netflix's licensing strategy is becoming more focused on smaller international territories such as the Netherlands, Argentina and Colombia, according to the platform's vice-president of content acquisition Amy Reinhard.
Speaking at the Streaming Plus conference hosted by the National Association of Television Program Executives (NATPE) in Los Angeles on Tuesday (July 30), Reinhard said: "Our business is becoming more internationally focused on the licensing side. We try to coordinate with the originals team, filling the programming holes that they have as they're greenlighting their originals."
While Netflix is expanding its originals output in markets like Germany, France and the UK, those 'holes' exist in certain regions, said Reinhard, "countries that have distinct tastes and wants in terms of their entertainment but may not be the first ones we go after from an original standpoint."
Central and Eastern Europe, the Middle East and Africa also represent big opportunities for Netflix, she explained: "We just brought in our first buyer for Africa and he's making a lot of headway."
Reinhard also acknowledged that Netflix can be difficult to deal with for content sellers in some non-US markets. "We're not an easy organisation to navigate," she conceded. "I hope that as we get more established it's easier for people to find out who they need to get to."
Talking about the feature film licensing deal under which Netflix got international rights to Warner features Isn't It Romantic, Annihilation (pictured) and Shaft, Reinhard said the former two "probably overperformed" for the streamer, while Shaft "performed up to our expectations."
Isn't It Romantic, Reinhard suggested, "was a win-win for everybody. It was a win for the studio because they're able to greenlight movies that potentially without our help they wouldn't be greenlighting. It's a win for us because we're able to deliver something to our subscribers that they want to see. And it's a win for talent because they know their movies are getting seen by tens of millions of people around the world."
Addressing its impending loss in the US of licensed series such as Friends and The Office (both being reclaimed for the streaming services planned by the series' studio owners), Reinhard said she was "really confident" Netflix could fill the gaps created with original content and other licensed programming. And she noted that Netflix will continue to have access to Friends for international markets, though how long it can retain that access "remains to be seen," she said.