UPDATED: Shares in the streaming giant dropped around 15% after trading on Monday as the company missed its projections on subscriber growth for the second quarter.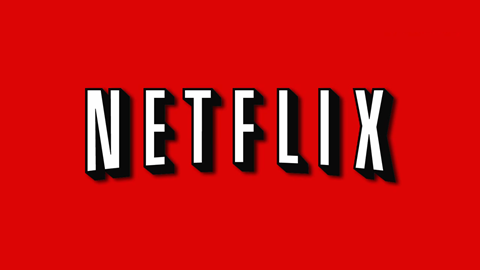 However second-quarter earnings of $2.1bn were in line with Wall Street's prediction of $2.11bn and gained 31% on the same period in 2015.
Netflix poured water on prospects of an imminent launch for China, saying in a letter to investors before Monday's earnings call that the regulatory climate had become "more challenging" this year.
The company vowed to continue working towards a China launch, despite noting that Disney's joint venture with Alibaba had closed down as had a service launched by Apple.
Turning to other markets, a concern of analysts, the company said efforts were underway to "localise" in Poland and Turkey with subtitling and dubbing.
With regard to subscriber losses, Netflix intimated this was due to the previously announced price rise and said in its letter: "We are growing, but not as fast as we would like or have been."
The service gained 1.52m international members in the period, way below the 2m projected. The expectation for Q3 has dropped from 2.5m to 2m.
Subscribers in the US, where the company implemented the price rise, were below expectations too as the service added 160,000 against forecasts of 500,000. Projections for Q3 have gone down to 300,000.
Overall international subscriber based reached 36.1m by the end of June, which combines with the 47.1m US base for an 83.2m global membership.
Netflix said in its letter: "Gross additions were on target, but churn ticked up slightly and unexpectedly, coincident with the press coverage in early April of our plan to un­grandfather longer tenured members and remained elevated through the quarter.

"We think some members perceived the news as an impending new price increase rather than the completion of two years of grandfathering."
During the earnings call, CEO Reed Hastings said he was confident the loss of subscribers was due to the price hike rather than competition, adding that it appeared to be more of an issue for existing members than new ones.
He added the company did not feel threatened by Hulu's statement that it will bundle channels.
Netflix will roll out the Disney films following its deal with the studio rather than dumping them in one go.
According to research and analysis group Strategy Analytics, Monday's subscriber numbers mean that Netflix's share of the US streaming market in Q2 rose marginally to 72.5% from its Q1 level of 72.3%. However Mike Goodman, the company's director of digital media strategies, noted this still represented a drop from 76% in 2015. "Netflix share has declined, and will continue to do so, as the SVOD market becomes saturated with competition, both domestically and internationally – there are over 20 SVOD services operating in North America and Western Europe," said Goodman. Strategy Analytics projects consumers worldwide will spend $14.1bn on SVOD services this year.