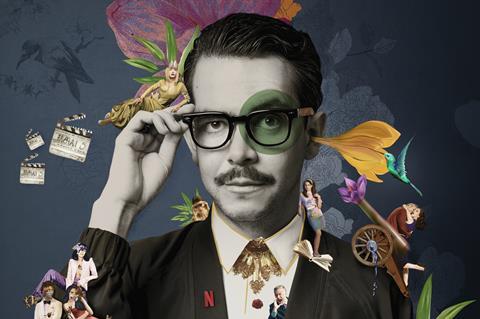 Netflix has signed Mexican filmmaker Manolo Caro and his Noc Noc Cinema to a deal under which the creator of the streamer's Spanish-language comedy series The House of Flowers (La Casa de Las Flores) will develop new TV projects exclusively for the platform.
Already in the works under the deal is limited series Someone Has To Die, created by Caro, who co-wrote with Monika Revilla and Fernando Perez, and is producing with Rafael Law, José María Córdova, and Carlos Taibo.
The three-episode series is set in Spain in 1950 and centres on a young man who returns from Mexico to his family accompanied by a mysterious ballet dancer.
Caro, whose features include Tales Of An Immoral Couple (La Vida Immoral De La Pareja Ideal) and Love Of My Loves (Amor De Mis Amores), is also currently working on the second and third seasons of The House Of Flowers.
In a statement, Netflix's vice-president of original content for Latin America and Spain Francisco Ramos described Caro as "one of the most interesting and fun voices of his generation. His creative vision transforms his works into mosaics full of the cultural and social richness of Mexico that cross borders, as seen in the success Of The House Of Flowers, which has enchanted audiences from Mexico to the Netherlands. We are very proud that Netflix is now Manolo Caro's house."
Caro added, "Being able to create universal content and do so with greater creative freedom are two reasons to take this journey with Netflix. Over the next few years I am committed to telling stories in different languages and from different boundaries, but always speaking honestly about issues that matter to me."