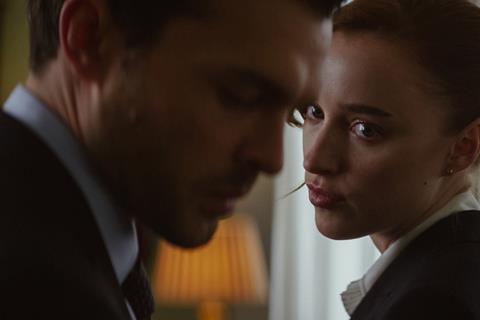 Netflix has secured worldwide rights to buzzy Sundance title Fair Play in a worldwide deal understood to be in the $20m range. It is one of the first major agreements signed on site in Park City.
The film had been subject to a bidding war since its premiere in on Friday, with the streamer winning out early on Monday.
Fair Play marks the debut feature of Chloe Domont, who has directed for TV series including Billions, Suits and Ballers.
It is the first film to come out of the deal that T-Street's Rian Johnson and Ram Bergman have with MRC for emerging talent.
Phoebe Dynevor and Alden Ehrenreich star in a story of a young couple who work as high-stakes financial traders, whose relationship comes under pressure when one of them receives a promotion.
Sundance continues until Sunday, January 29.