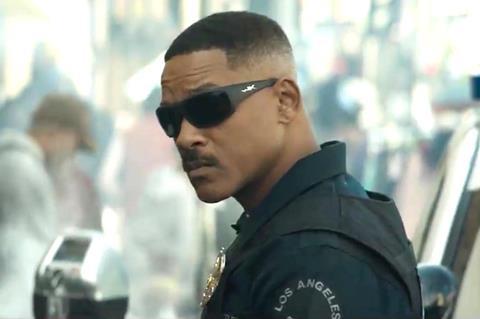 Netflix said on Monday it will raise $1.6bn through a senior notes offering as it prepares to release 80 films in 2018.
The streaming platform said it would use the funds for "general corporate purposes" that may include content acquisitions, production and development, potential acquisitions and strategic transactions.
Speaking to investors recently, chief content officer Ted Sarandos said Netflix was targeting 80 films next year. The company has made clear its ambitions in original content for some years as it moves away from the earlier model that leaned heavily on licensing.
Another factor in the aggressive content push is that Netflix is keen to steal a march on its closest streaming rivals. Amazon Studios, which is currently in crisis mode following the resignation of Roy Price over sexual harassment allegations, is scouting for a game-changing series on the orders of Jeff Bezos.
Hulu is riding high on acclaim for The Handmaid's Tale, which last month became the first streaming title to win the best drama Emmy.
Netflix could spend $7bn-$8bn on content in 2018, more than originally thought, and recently implemented a subscription price hike that will raise monthly costs on the basic plan by $1 to $10.99.
A Scott Stuber builds the content platform, here is anticipation ahead of the December 22 launch of David Ayer's supernatural cop thriller Bright (pictured) starring Will Smith, Joel Edgerton, and Noomi Rapace. The pipeline lincludes Martin Scorsese's mobster drama The Irishman starring Robert De Niro, Al Pacino, Joe Pesci, and Anna Paquin.