Alex van Warmerdam's thriller submitted by the Netherlands for the Academy Award for Best Foreign Language Film.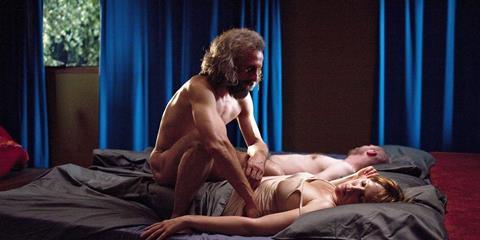 Dutch feature film Borgman by director Alex van Warmerdam has been chosen as the official entry from the Netherlands to the Academy's Best Foreign Language Film Award.
The film is about a vagrant that enters the lives of an arrogant upper-class family, turning their lives into a psychological nightmare in the process.
Written by Warmerdam, it was produced by Marc van Warmerdam of Graniet Film. Fortissimo Films handles international sales.
The film was in competition for the Palme d'Or at the Cannes International Film Festival and has been sold to dozens of countries including the US, where Drafthouse Films acquired North American rights and will release theatrically in 2014.
The film is distributed in the Netherlands by Cinéart and has been screening there since Aug 28.
The nominations for the 2014 Academy Awards will be announced on Jan 16, 2014. The 86th Oscar Ceremony will take place on March 2, 2014.