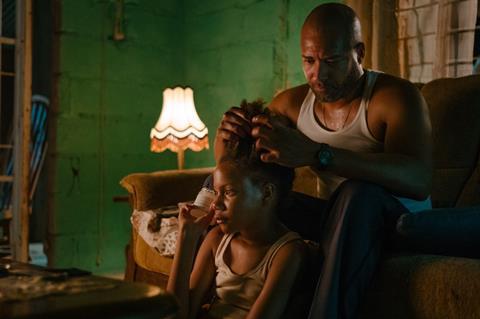 The 40th Netherlands Film Festival (NFF) gets underway today as a hybrid event spearheaded by a bold new screening strategy.
The Utrecht-based festival, set to run September 25-October 3, will see selected films screening simultaneously not just in the Dutch city but in hundreds of cinemas across the Netherlands. There will also be drive-in screenings. However, all industry activities will take place online.
"We have managed to set up a huge collaboration with cinemas all over the Netherlands," acting festival director Doreen Boonekamp said of the plan to show eight NFF titles "in over 70 cities and over 100 screens".
Venues include theatres from Alkmaar and Amsterdam to Eindhoven, Houten, Breda and Haarlem.
Among the eight films set to benefit from the nationwide initiative is opening film Buladó, Eché Janga's magical realist family drama produced by Derk-Jan Warrink and Koji Nelissen through Kepler Film.
Others include Becoming Mona, directed by Lubbe Bakker and Niels van Koevorden, produced through Submarine Film; The Warden, by Threes Anna, produced by Key Films; and Jelle Nesna's Hidden In The Spotlight, produced by Rinkel Films.
Also screening at venues across the Netherlands is Isabel Lamberti's The Last Days Of Spring, fresh from its San Sebastian premiere. Previously selected as a Cannes ACID title, the film is produced by Marc Bary and Steven Rubinstein Malamud through IJswater Films.
"For us, it was much more important to be able to organise this huge platform to give a voice and audience to the new films," said Boonekamp. "It is a very diverse line-up but includes a lot of arthouse and crossover [films]. Cinemas are very happy that they are able to present premieres again."
Revenues from the screenings will be split between cinemas and distributors with the festival only taking 10% of the receipts.
Virtual programme
Around 170 films will screen as part of the online programme, which also includes conferences and masterclasses.
One key event is NFF Conference 2020: Life As We Know It, which will take place on September 29. During the conference, Dutch professionals and international experts will debate subjects including artificial intelligence, sustainability, new forms of distribution, making films for mobile screens and film in the period of Covid-19 as well as diversity and inclusion.
NFF received approximately €550,000 from the Ministry of Culture to compensate for the loss of ticket sales post-Covid and to ensure the festival went ahead.
Earlier this summer, the festival joined forces with sister events Cinekid, International Documentary Festival Amsterdam (IDFA) and International Film Festival Rotterdam (IFFR) to develop the new online infrastructure.
Upcoming projects showcase
During NFF, new Dutch and international projects will be presented during coproduction and development event The Holland Film Meeting, which is also taking place online this year from September 26-October 1.
HFM Online will comprise three main strands:
Boost NL, the development programme run in collaboration between NFF and IFFR.
New Dutch, a curated selection of local fiction, documentary, animation and interactive projects at stages ranging from script to post production.
Stories and Beyond, which aims to help screenwriters in the early stages of development to test out a project's potential in the international marketplace.
Among the new projects presented in the New Dutch programme are Erik van Schaaik's Nosferatu Reanimated, a cartoon vampire feature produced by Ate de Jong through Mulholland Pictures.
Meanwhile, in the Stories and Beyond section, a further intriguing project is thriller The Clock, based on an original script co-written by late Dutch director George Sluizer (The Vanishing) and Nick Fisher.
Three UK projects in Stories and Beyond include Brutes from writer-director Lucy Brydon, in which an intersex 16-year-old sets out to rejoin the schoolmates from which she has become estranged following a plane crash that left her marooned on a desert island. Brutes is produced by Jessie Mangum for Thought Experiment.
Producer Gill Parry of feral inc will present This Is Home, scripted by Silas Parry. This is a drama set on a rain-soaked Scottish council estate but which ends with the discovery of alien life off the coast of Spain. A director has yet to be confirmed.
Sales agents, distributors and festivals expected to participate in HFM include Heretic, XYZ, Best Friend Forever, TrustNordisk, The Exchange, Wild Bunch, Venice Film Festival, Sundance Film Festival, IFFR, NYFF, Netflix, Slated, Films Boutique, New Europe Film Sales, New Wave Films, The Cinema Guild, Attraction, Gaumont, Autlook Film Sales, ZDF/Arte, SVT and Film4.