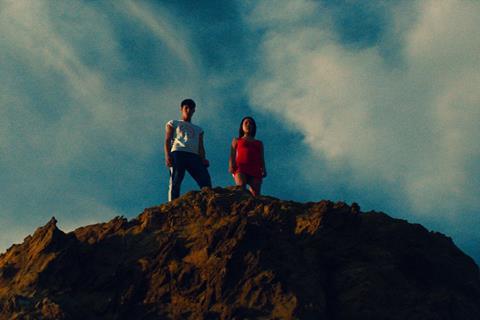 French director Simon Rieth's first feature Summer Scars (Nos Cérémonies) won the best feature prize at Switzerland's Neuchâtel International Fantastic Film Festival (NIFFF) which closed on Saturday July 9.
The award comes with a prize of CHF 10,000 ($10,000) from the City of Neuchâtel.
Summer Scars is sold by Wild Bunch International.
"Brilliant and audacious in conception, beautifully directed and performed, Summer Scars is a startlingly original exploration of an intimate bond between brothers that resists translation into terms other than its own," said Joyce Carol Oates, president of the international jury.
The Imaging The Future award for best production design was given to fire-breathing girl power drama, Blaze, from Australian artist and director Del Kathryn Barton. This comes with CHF 5,000 ($5,000), awarded by Centre Suisse d'Électronique et de Microtechnique (CSEM). Blaze is sold by MK2 Films.
Italian filmmaker Gabriele Mainetti's Freaks Out won the audience award, while the best Asian film award, also chosen by the audieince, went to Taiwanese director Chris Huang Wen-chang's epic martial arts puppet adventure, Demigod: The Legend Begins. It is sold by Pili International Multimedia Co.
The international critics award went to Tunisian director Youssef Chebbi's Ashkal, sold by The Party Film Sales, while the youth award, given b the Denis-de-Rougemont High School jury, went to Hypochondriac from US director Addison Heimann, sold by Reel Suspects.
UK director Alex Garland's Men, distributed in Switzerland by Ascot Elite Entertainment Group, picked up the NIFFF's Nomination – Silver Méliès for best fantastic European feature film.
The festival's closing film, Chinese animated feature I Am What I Am, directed by Sun Haipeng, screened on Saturday after the awards ceremony.
The festival reported a record 50,000 visitors attending the films and masterclasses, up from 35,000 last year.
"For over a week, Neuchâtel was the point of convergence for imaginary worlds from around the planet," said festival director Pierre-Yves Walder of his first edition at the helm. "By celebrating the plurality of the fantasy genre, the festival was able to attract a wide and diverse audience, which bodes well for the NIFFF's future."
NIFFF 2023 will run from June 30-July 8.