Ridley Scott's sci-fi classic starring Harrison Ford set for re-release in the UK.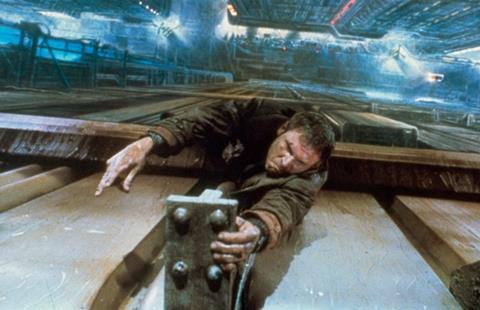 A new trailer for Ridley Scott's Blade Runner: The Final Cut has been released ahead of a re-release of the 1982 sci-fi classic across the UK on April 3.
The new trailer - personally approved by Scott - was commissioned by the BFI and Warner Bros. with support from the Blade Runner Partnership, and was created by Ignition Creative London
Scott, currently shooting in eastern Europe, said: "The Final Cut is my definitive version of Blade Runner, and I'm thrilled that audiences will have the opportunity to enjoy it in the way I intended - on the big screen.
"This new trailer captures the essence of the film and I hope will inspire a new generation to see Blade Runner when it is re-released across the UK on April 3."
The 'final cut' version of the film was created in 2007, digitally remastering the feature with improved visual and sound effects alongside numerous revisions to the 1992 Director's Cut. These included the original full-length version of the unicorn dream, which had never been in any version.
Harrison Ford, who played 'blade runner' Rick Deckard in the futuristic film, has been confirmed to return in the forthcoming sequel, set to be directed by Denis Villeneuve.
The re-release will bring to a close the BFI's Sci-Fi: Days of Fear and Wonder season, which ran from October to December with more than 1,000 screenings of classic film and TV programmes at over 200 locations across the UK. A single special showing of Blade Runner during the season grossed more than £100,000 nationwide.