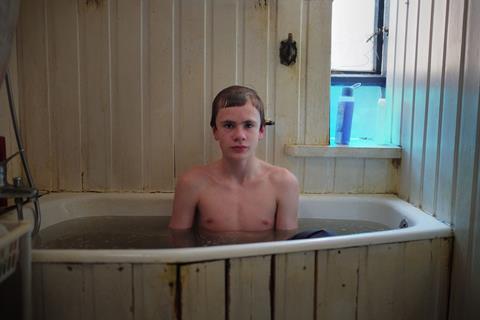 Jan Naszewski's New Europe Film Sales has boarded international sales for Icelandic drama Beautiful Beings, directed Guðmundur Arnar Guðmundsson.
The director's debut feature Heartstone premiered at Venice Days in 2016 and won more than 50 festival awards around the globe.
Beautiful Beings is presented today during the C EU Soon works-in-progress showcase at MIA in Rome.
The story follows Addi, a teenage boy raised by a clairvoyant mother, who adopts a bullied kid into his group of violent misfits. When the boys' own aggressive behavior escalates toward life-threatening situations, Addi starts to experience a series of dreamlike visions. Will his newfound intuition guide him and his friends toward a safer path, or will they dive further into violence?
The cast features Birgir Dagur Bjarkason, Áskell Einar Pálmason, Viktor Benóný Benediktsson and Snorri Rafn Frímannsson.
Guðmundsson said: "Beautiful Beings is a personal story that haunted my dreams and demanded to come to life. I am thrilled to share the film with an audience soon."
Producer is Anton Máni Svansson at Iceland's Join Motion Pictures, in co-production with Motor Productions (Denmark), Hobab and Film i Väst (Sweden), Bastide Films (The Netherlands) and Negativ (Czech Republic).
The film, which shot in the second half of 2020, was supported by the Icelandic Film Centre, Iceland's Ministry of Industries and Innovation, Icelandic broadcaster RÚV, Sena, Danish Film Institute, DR, Scanbox, Swedish Film Institute, Film i Väst, Netherlands Film Fund, Netherlands Film Production Incentive, Czech Film Fund, Nordisk Film & TV Fond and Eurimages.
New Europe previously sold Guðmundsson's short Ártún (2014) and has a strong history of handling Icelandic titles, including Cannes 2021 hit Lamb as well as Hlynur Pálmason's A White, White Day which was also produced by Svansson.
New Europe's current slate also includes Venice selections Reflection and Leave No Traces and Toronto Platform title Silent Land.