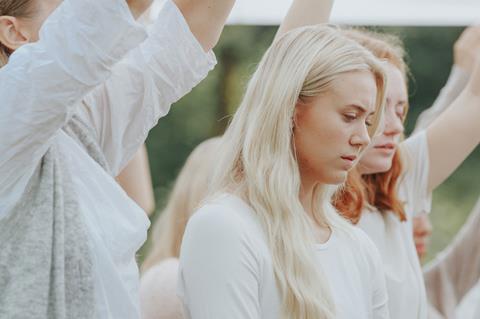 Warsaw-based New Europe Film Sales has picked up international rights to Jorunn Myklebust Syversen's Norwegian drama Disco. The film will have its European premiere in San Sebastian's New Directors competition.
Disco stars Josefine Frida Pettersen, who has come to prominence through the global success of Norwegian web series Skam. In Disco she plays a dance champion and poster girl for an evangelical movement who, after collapsing at a competition, starts looking for answers in an even more radical church.
The project was backed by the Norwegian Film Institute and presented at the Nordic Film Market in Gothenburg earlier this year.
It was produced by Maria Ekerhovd of Tromso-based Mer Film, whose credits include 2017 Toronto title What Will People Say.
This is director Syversen's second feature after 2017 comedy-drama Hoggeren, which was also produced by Mer Film.
The world premiere for Disco has not been announced, but it will be prior to its screening at San Sebastian.
New Europe is also handling Jan Komasa's Polish-French title Corpus Christi set to premiere in Venice Days.