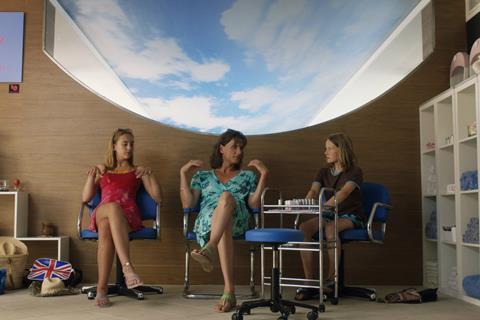 New Europe Film Sales has boarded international sales for Danish drama A Perfectly Normal Family, the feature directorial debut of Danish filmmaker Malou Reymann.
The film was presented as a work in progress at Goteborg in January and this afternoon is part of the C EU Soon showcase at Rome's MIA.
The story follows a girl whose relationship with her father changes when he transitions from male to female.
A Royal Affair's Mikkel Boe Følsgaard plays the father, and the cast also features Kaya Toft Loholt, Rigmor Rante and Neel Rønholt.
Matilda Appelin, who produces alongside Rene Ezra for Nordisk, said, "We are really excited to work with the team at New Europe Film Sales on Malou's first feature. They are a bunch of film lovers just like us and we felt it was important to hand the film over to a team that is not only passionate about their work, but one that we feel understands the power and spirit of this story. Especially when it's so close to Malou's heart.
"The film is based on Malou's own life growing up with a transgender father, causing family turmoil as we view the struggles and experience through a young girl's eyes. Malou has created a unique heartfelt story that is recognizable for anyone growing up in a family."
Nordisk will release the film in Denmark on Feb 20, 2020. Backers include the Danish Film Institute.