EXCLUSIVE: Both titles debuted at Berlinale where United States of Love won a Silver Bear.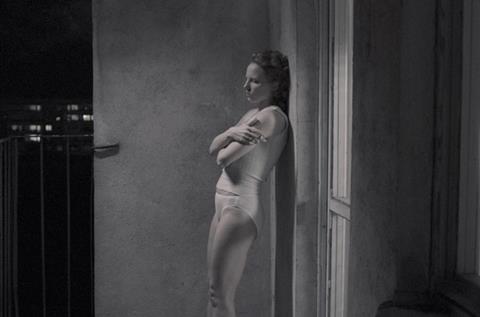 Polish drama United States Of Love (Zjednoczone stany miłości) has been snapped up by a further three territories following its world premiere in Competition at the Berlin Film Festival, where it won director/writer Tomasz Wasilewski the Silver Bear for best script.
Jan Naszewski's Warsaw-based sales company New Europe Film Sales has sold the film to Denmark (Angel), Hungary (Vertigo) and Romania (Transilvania Film) with further offers pending from German-speaking Europe.
It follows previous sales across Europe and Asia including the UK, France and South Korea during the EFM. Set in Poland in 1990 – the country's first year of freedom following the fall of communism - the film tells a story of four women of different ages, who decide it is time to change their lives.
New Europe has also scored deals for Tobias Nölle's Aloys, which won the Berlinale Panorama FIPRESCI prize.
Distribution deals have been struck for the UK (Eureka), Spain (Atera), Poland (Solopan), Germany (Film Kino Text), Eastern Europe (HBO Central Europe) and China (Lemon Tree). The film was previously sold to Taiwan (Flash Forward) and Benelux (Contact).
Aloys stars Austria's Georg Friedrich (The Piano Player, Faust) as a lonely private investigator who is contacted by a mysterious woman. She pulls him into a mind game known as 'telephone walking'. Fascinated by her voice, he discovers an imaginary universe that allows him to break out of his isolation.
At the Cannes Marche next week, New Europe will be selling Asaph Polonsky's black comedy One Week And A Day, which will screen in Critics' Week.
The sales agent scored success last year with Icelandic Cannes Un Certain Regard winner Rams.