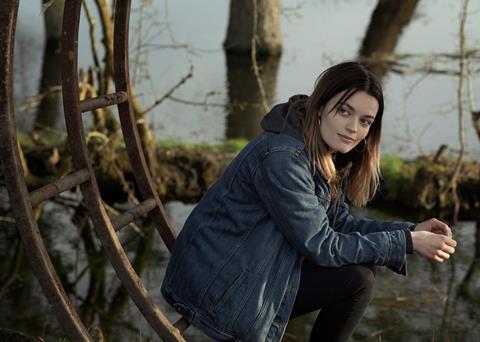 Ireland's Galway Film Fleadh is embracing the disruption of 2020 by aiming to reach as wide an audience as possible with a digital edition taking place online from July 7th – July 12th.
"Going digital was the best option for us," explains programme director William Fitzgerald. "We didn't feel doing a socially distant Fleadh would be in fitting with who we are as a festival. When people think of Galway and the Fleadh, they think of the social elements and the meetings.
"Postponement also didn't seem like an option. Preserving the continuity of the festival circuit was important."
This year's line-up - 40% of its normal size - includes 10 world premieres of Irish and international films and many anticipated new Irish films. There will be prizes for best new Irish feature, best Irish first feature and best Irish feature documentary.
The wealth of films directed by emerging Irish talent include the world premieres of black comedy Redemption Of A Rogue, about a prodigal son seeking salvation, which is the first feature by the award-winning playwright Philip Doherty, Phil Sheerin's anticipated psychological thriller The Winter Lake, starring Emma Mackey, and Dave Minogue's comedy Poster Boys, about a dysfunctional adult who agrees to take care of his 10-year-old nephew for a week.
"We have a large international delegate that's attending both on the marketplace side, taking meetings, and on the programming side to see what's new in Irish cinema this year," said Fitzgerald. "One of the biggest advantages of moving digital is the accessibility that it opens up to people and places."
The Fleadh's opening-night film is The 8th, a documentary chronicling how Ireland overturned its strict abortion laws. It is co-directed by Aideen Kane, Lucy Kennedy and Maeve O'Boyle. "There's a great emotional punch to the documentary," says Fitzgerald. "For the emotional power of it, we thought it would be a great opener.
"On the same night, we have the premiere of a new comedy called Poster Boys. It's independently produced, a nice heart-warming comedy about male relationships, that's also quite funny and charming."
Fitzgerald also points to the world premiere of Thomas Robert Lee's Canadian feature The Curse of Audrey Earnshaw. "Catherine Walker puts in a great performance, as does a young actress, Jessica Reynolds, who also is fantastic, another actress to keep an eye on," he enthuses.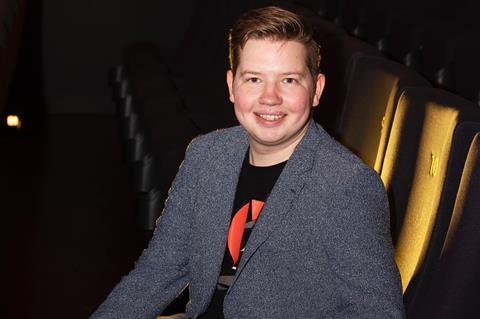 A personal favourite for Fitzgerald is Redemption Of A Rogue. "It's kind of like Beckett -meets- Groundhog Day of all things. It's really original and darkly funny and has great performances."
Wildcard Distribution has UK and Ireland rights.
Further world premieres at Galway include Lina Luzyte's The Castle about a Lithuanian teenager living in Dublin who wants to be a musician, which is an Ireland-Lithuanian co-production between Samson Films and Artbox, and Eoin Macken's Here Are the Young Men, set over a summer in Dublin.
Streaming platform
Galway has teamed with Festival Scope to stream the films which can be accessed via the Fleadh's website. Features will be geo-locked to an Irish audience and limited to the capacity of Galway's Town Hall Theatre, the central venue of the festival. There will be online Q&As with filmmaking talent and a programme of live digital events to be announced shortly.
Further highlights in the programme include the Irish premiere of Nocturnal, starring Cosmo Jarvis and Lauren Coe, from Irish-based filmmaker Nathalie Biancheri. (The director's next project is Wolf which is set to star George Mackay and Lily-Rose Depp.)
Fitzgerald believes lead actor Coe is one to watch. "Nocturnal is a breakthrough for Lauren," he says. "Herself and Cosmo work really wonderfully, the whole film kind of hangs on their shoulders, on their performances."
The film made its world premiere at the BFI London Film Festival in 2019 and has been picked up by Wildcard for release in the UK and Ireland.
Pat Collins' Toronto 2019 premiere Henry Glassie: Field Work, which explores the work of the celebrated American folklorist, is also screening at Galway.
European strand
A new competitive strand called Peripheral Visions is being presented as part of Galway 2020 European Capital of Culture. Co-curated by festival programmers from 12 different countries and French-speaking Canada as a showcase of European 'cinema from the periphery', each film will be introduced by its nominating festival. There will be a
The 2020 programme also features 110 short films and the Fleadh recently announced the addition of its best short documentary award to its existing Oscar-qualifying categories in best live-action short film and best short animation. This year's jury includes actors Michael Smiley, Fionnula Flanagan and Ruth Negga.
Fitzgerald believes the strength of the Fleadh's programme in such a challenging year is testament to the diversity of Irish filmmakers.
"It's particularly reflected in the documentaries, there's such a range of stories. Pat Collins following Henry Glassie all around the world. There's The Dakota Entrapment Tapes which is about police corruption in North Dakota. It's reflective of the freedom Irish filmmakers have to tell different kinds of stories."