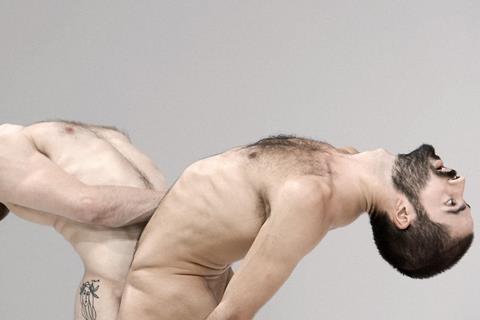 GQue Films, a non-cisgender Los Angeles-based sales company launched last year by MX Bryan Glick, has sold 2020 Hot Docs selection Bare to TLA for North America and the UK and Optimale for French-speaking Europe, excluding Belgium.
Aleksandr M. Vinogradov directed Bare, about the nude choreography of Thierry Smits's new dance, Anima Ardens, and follows 11 men who audition, rehearse, and perform a challenging piece exploring masculinity, power, and voyeurism.
It also screened recently at DOC NYC and will continue its festival run through 2021.
Glick negotiated the deals with TLA head of acquisitions Adam Silver,
The film takes its place on GQue's inaugural EFM slate alongside Angela Washko's drag documentary Workhorse Queen, which premiered at Slamdance, and Ryan Spahn's drama Nora Highland, about straight actors being lauded for queer roles.
In the run-up to the market Glick has called on the EFM to be "truly gender inclusive" and noted that the registration process for EFM/Berlinale registration documents and communications are done in a cis-gender binary manner.
"Such an environment is not only counter to a market that wishes to welcomes all, but it puts non-cis persons in the painful position of having to be mis-gendered for an entire month-plus of correspondence" said Glick.
"Until GQue Films was created, filmmakers were forcibly dependent on cisgender people across every step of the funding and distribution process. The film sales world must reflect the world at large. My hope is that there will be many other gender diverse people who follow in our lead and that festivals and markets will make it clear that people like me are in fact welcome."