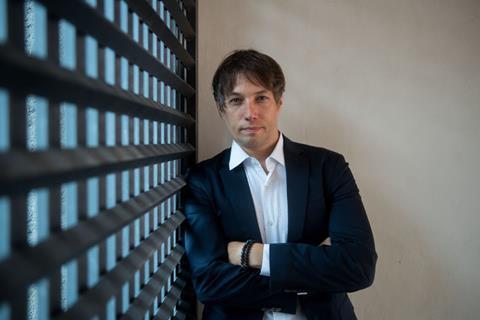 FilmNation has sold out international territories including a large swathe to Focus Features on Sean Baker's Red Rocket, which immediately became a must-have title for buyers when it was announced earlier this month.
Baker's follow-up to his Oscar-nominated The Florida Project is in post after it filmed under strict Covid protocols during the pandemic.
In a flurry of high-profile deals, Le Pacte has snapped up the film for France, Roadshow Distribution for Australia and New Zealand, Lev Cinemas for Israel.
Focus Features has acquired Red Rocket for the rest of the world excluding North America, where as previously announced A24 will distribute.
Baker and Chris Bergoch co-wrote the screenplay about a washed up porn star who returns to his small Texas hometown, where nobody is thrilled to see him again. Simon Rex, Bree Elrod, and Suzanna Son star.
Producers are Baker, Alex Coco, Samantha Quan, Alex Saks, and Shih-Ching Tsou, with Jackie Shenoo on board as executive producer.
The Florida Project was released by A24 and earned Willem Dafoe a supporting actor Oscar nod in 2018.
Heading into the virtual EFM next week FilmNation will be talking to buyers on Places, Please, a love letter to Broadway that will star Meryl Streep; Paul W.S. Anderson's fantasy epic In The Lost Lands to star Milla Jovovich and Dave Bautista and based on a story by Game Of Thrones creator George R.R. Martin; and paramedic thriller Black Flies to star Sean Penn and Tye Sheridan, which Open Road plans to distribute theatrically in the US.