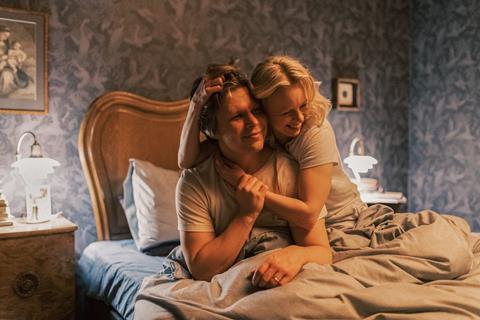 The Finnish Film Affair's 11th edition (September 21-23) will showcase around 30 Nordic films in development or production and four Finnish TV series projects in early development.
Some of the projects being presented are Selma Vilhunen's Four Little Adults, a polyamory drama now in post; Katja Gauriloff's second fiction feature Je'vida, the first feature film in the Skolt Sámi language; Teemu Nikki's fantasy comedy for all ages Snot And Splash; the third instalment in the Niko animations, Niko - Beyond The Northern Lights, by Kari Juusonen and Jørgen Lerdam; and the sequel Heavy Trip: Harder, Faster, Louder by Jukka Vidgren and Juuso Laatio.
Documentaries to be previewed include the Tuffi Films production Respect directed by Milja-Liina Moilanen and Eveliina Pasanen, about the portrayal of women in reality TV; Timo Wright's Fukushima: The Home That Once Was; and My Ukraine by Lukas Stasevskij.
In addition, the 22 completed films screening will include Einari Paakkanen's hit documentary Karaoke Paradise; Klaus Härö's Ireland-set drama My Sailor, My Love; Mika Kaurismäki's comedy franchise sequel The Grump: In Search Of An Escort; Taneli Mustonen's genre film The Twin; and Mikko Myllylahti's Cannes premiere The Woodcutter Story.
About 400 professionals will attend, including 100 guests from outside Finland, such as representatives of Netflix, TrustNordisk, and film festivals including Cannes, Venice, and Berlin. A delegation of German producers has been organised with German Films.
The Nordic Selection highlights emerging talent from first or second feature directors, with one project from each Nordic country: Norway for example will be represented by Thea Hvistendahl's horror drama Handling The Undead from Norway; Kaisa El Ramly's debut film Getaways & Dreams from Finland; Hunters On A White Field by Sarah Gyllenstierna from Sweden; Natatorium by Helena Stefáns Magneudóttir from Iceland, and Viktor Vs. The World by Christian Arhoff from Denmark.
Topical industry talks will include themes such as theatrical distribution in the Nordic countries, sustainable leadership and co-producing. There will also be a panel in collaboration with the Nordisk Film & TV Fond about the new generation of Nordic filmmakers and audiences.
FFA runs as part of Helsinki International Film Festival – Love & Anarchy.