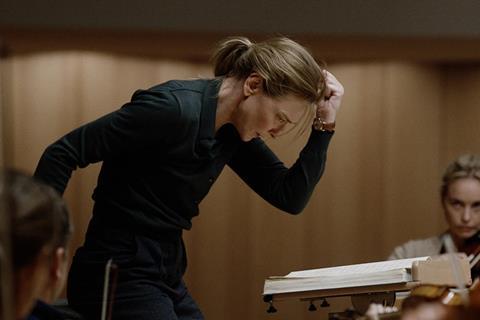 New York Film Critics Circle (NYFCC) will hold its annual gala awards dinner on January 3 2024 at TAO Downtown, the group said on the same day it announced Matt Singer will serve as chairperson.
Stephen Garrett will continue as NYFCC general manager. Exiting chair Jordan Hoffman will continue working with programmers at The Paris Theater for the NYFCC @ The Paris series, in which members of the Circle present favourite titles.
In January NYFCC handed out its honours for the current season, with winners including Cate Blanchett, Colin Farrell, Ke Huy Quan, Keke Palmer, RRR director S.S. Rajamouli, and Tár.
"2023 was one of our most exciting collections of winners in years, and I have no doubt that in 2024 the NYFCC will honor an equally stellar array of films and filmmakers," said Singer. "I'm already counting down the days until our next Gala Awards dinner at TAO. (It's 309 for those who'd like to play along at home.)"