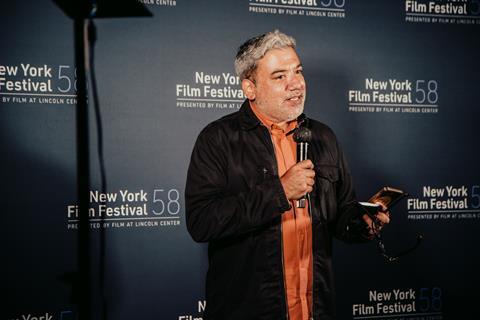 New York Film Festival (NYFF) staff reported a 9% increase in attendance over 2019 as the first virtual edition delivered one of the highest attendance figures in the event's 58-year history.
Staff said on Monday (November 2) that nearly 40,000 film rentals were purchased in all 50 states as well as Washington D.C., Puerto Rico, and the U.S. Virgin Islands as screenings were available nationwide for the first time.
Reporting an average 1.5 home viewers per virtual film rental, festival staff said this resulted in an estimated 70,000+ attendees, marking a 9.15% year-on-year increase in attendance.
NYFF hosted 33 Covid protocol-compliant drive-in screenings in the New York City boroughs of Bronx, Brooklyn, and Queens, and staff said 8,300 New Yorkers attended, based on an average 2.5 people per car.
The festival also hosted more than 60 free virtual talks and filmmaker Q&A's that were viewed in more than 120 countries, and said industry thought leaders connected with 2,565 attendees through virtual NYFF talks and press conferences.
NYFF ran from September 17-October 11 and presented 94 films from 40 countries via Film at Lincoln Center's (FLC) Virtual Cinema. All free virtual programming is now available to watch on FLC's YouTube channel.
Festival director Eugene Hernandez (pictured) said, "We are thrilled at the enthusiastic response to our reimagined festival. All summer, we worked to determine how to bring this year's exceptional new films to audiences during the ongoing health crisis.
"Building on pre-pandemic goals, we refined our programming approach and developed ways to share NYFF with a wider audience, and our numbers demonstrate that moviegoers across New York City – and in fact in all 50 states! – embraced this year's event. We're so grateful for these successes and excited to continue connecting with new audiences around the country."